If you buy something through my links, I may earn a commission.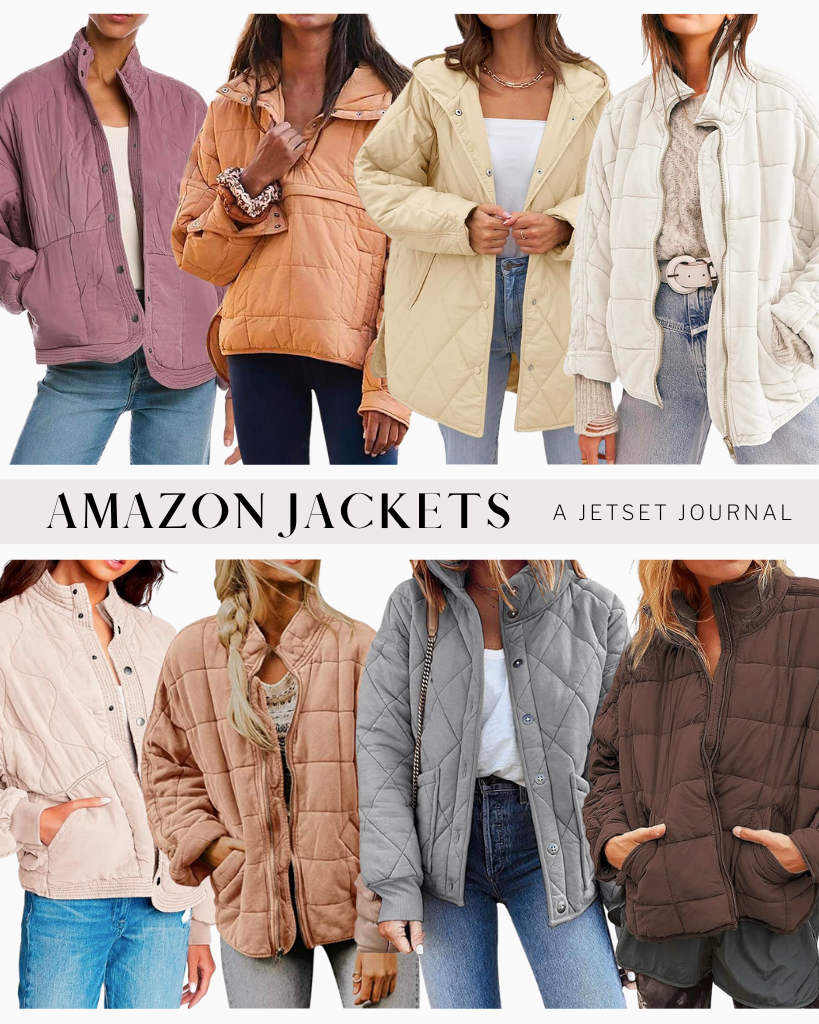 If you're like me, you've been seeing these quilted style jackets everywhere! They look adorable and super comfortable, which are my two favorite things. I've put together a list of affordable quilted jackets from Amazon that are much more budget friendly than the Free People version. These are the perfect jackets to wear during fall and transitioning into winter.
I love the variety that these jackets come in. They have cropped versions, longer ones, quilted jackets with hoods, you name it! Basically there's something for every type of style and climate. The quilted pattern gives it a more cozy feel, like you're wrapped up in a blanket while wearing a totally trendy jacket!
You can opt for a softer almost sweatshirt type of fabric with your quilted jacket, or do a thicker puffer style with quilted details. All of these come in a variety of colors, so you can pick what fits your style! I'm in love with this muted purple shade, it gives a pop of color without being too vibrant. Plus, since they're a fraction of the price of higher end brands, you can totally afford to get more than one if you want 😉
Click the button that says "SHOP HERE" under the jacket you love. When you're all done shopping, make sure to follow me on LTK and Amazon! You can also sign up for my email updates so that my posts can get sent directly to your inbox.
Amazon Free People Looks for Less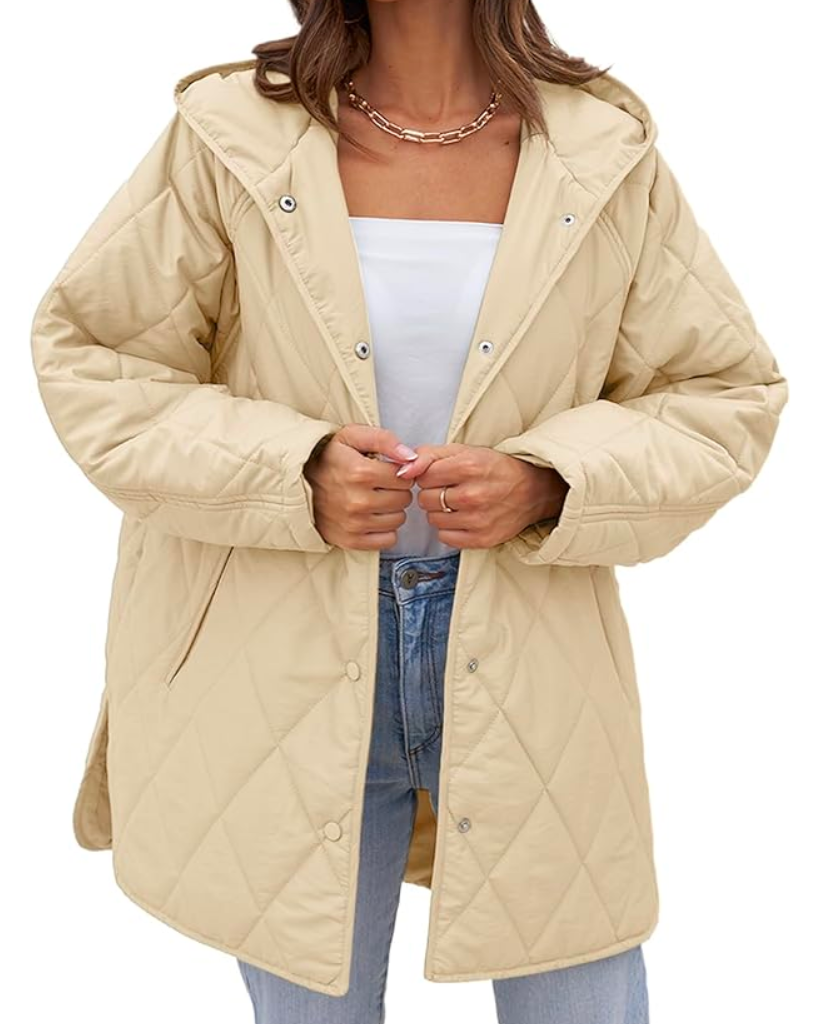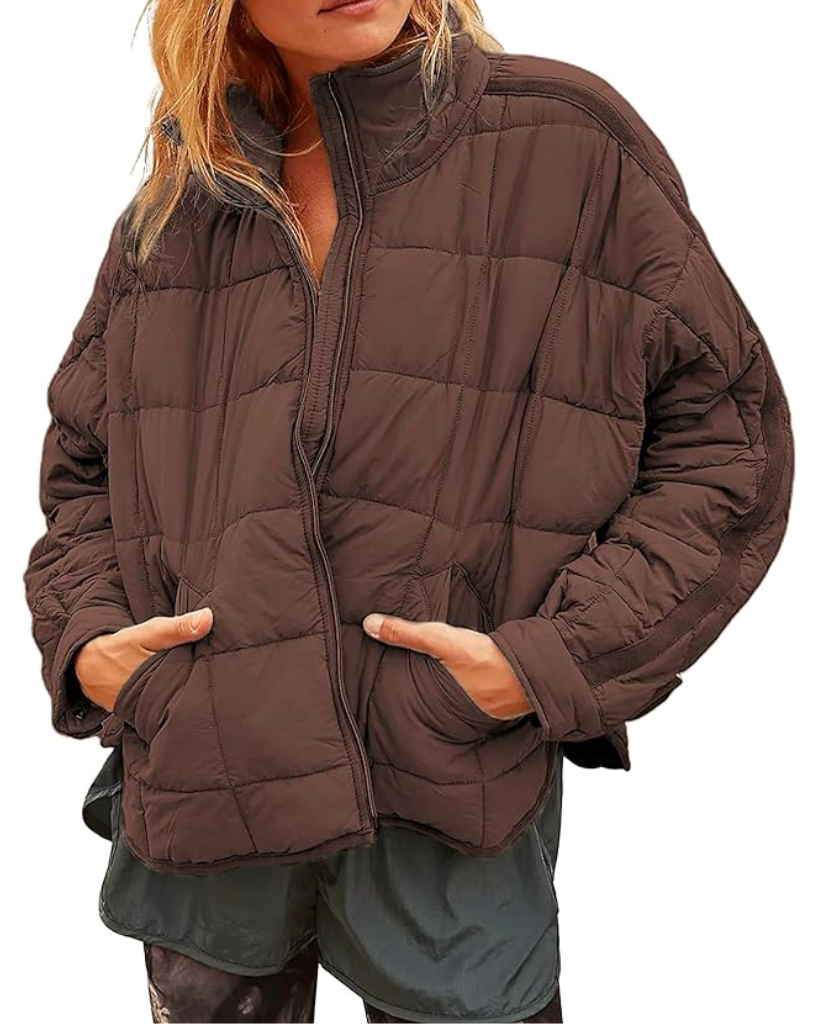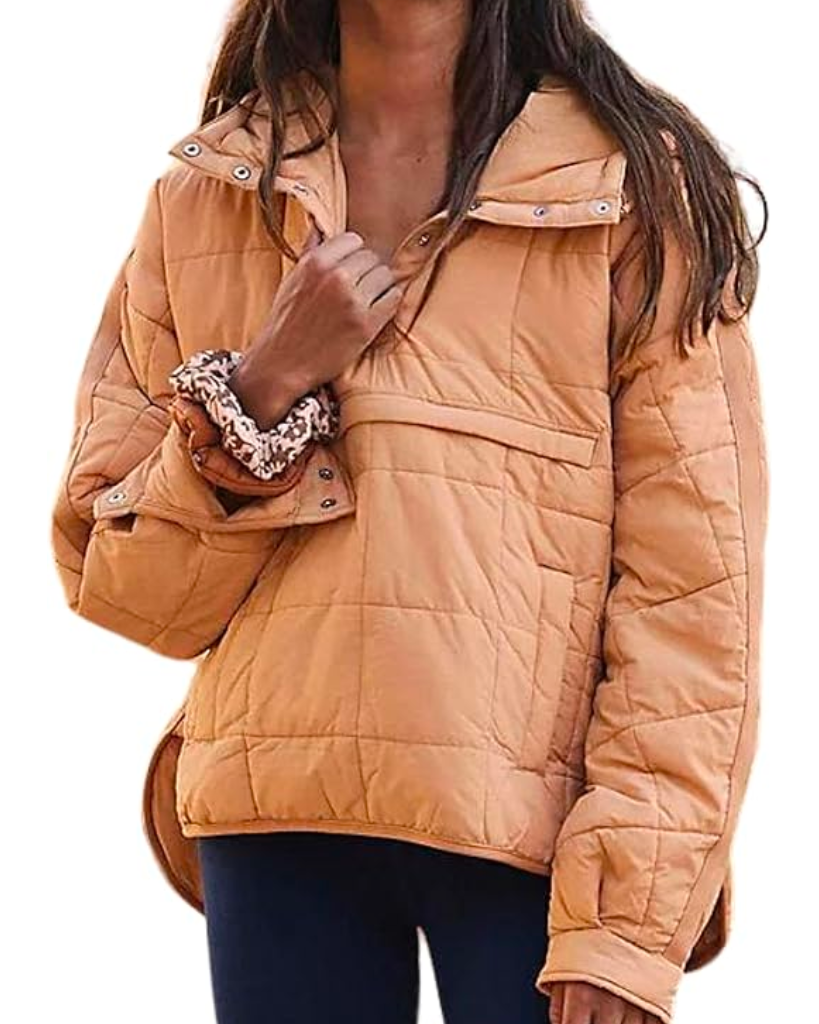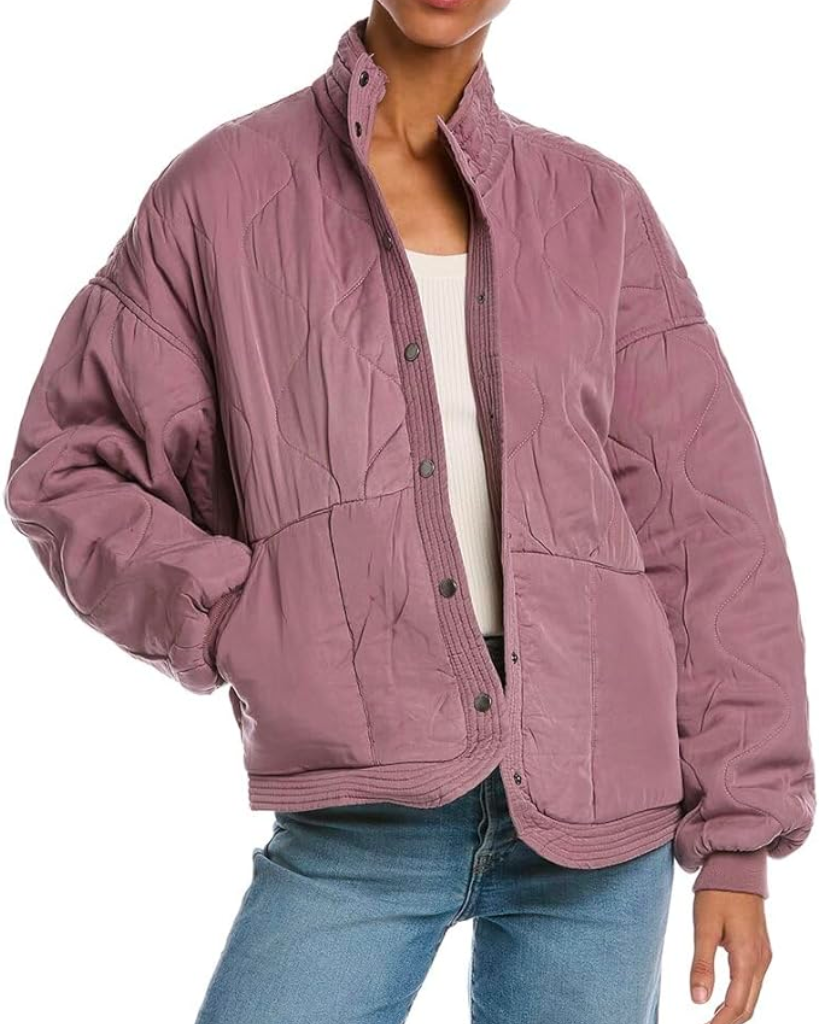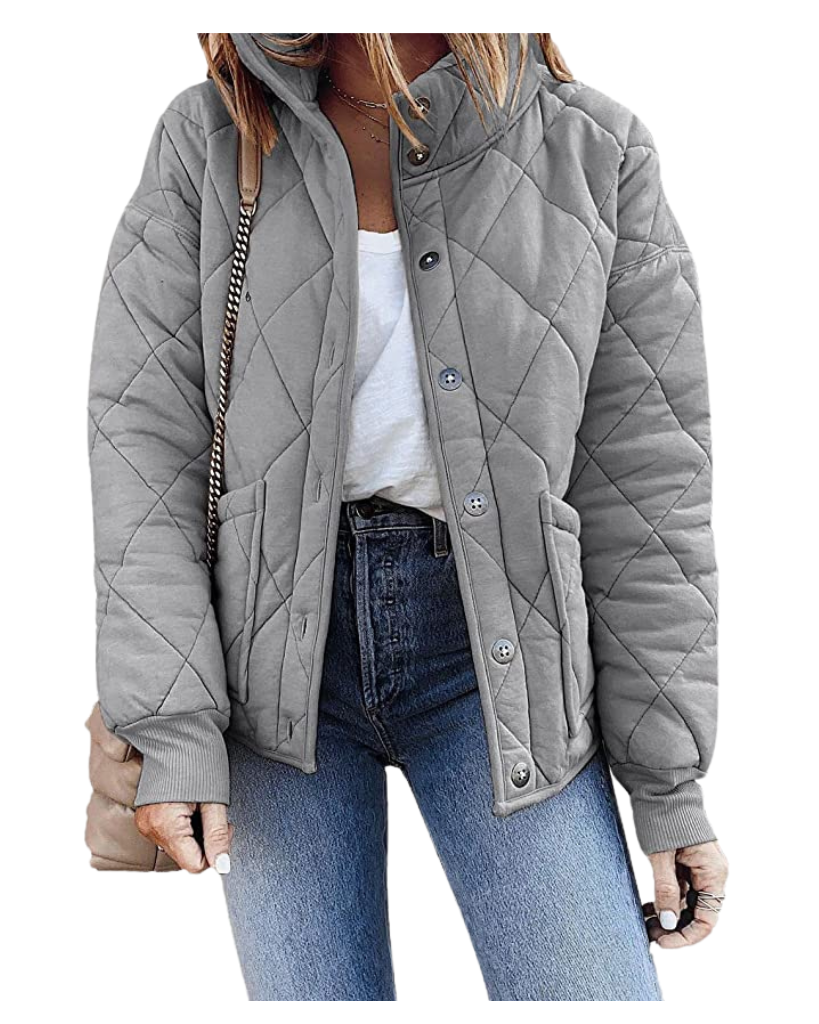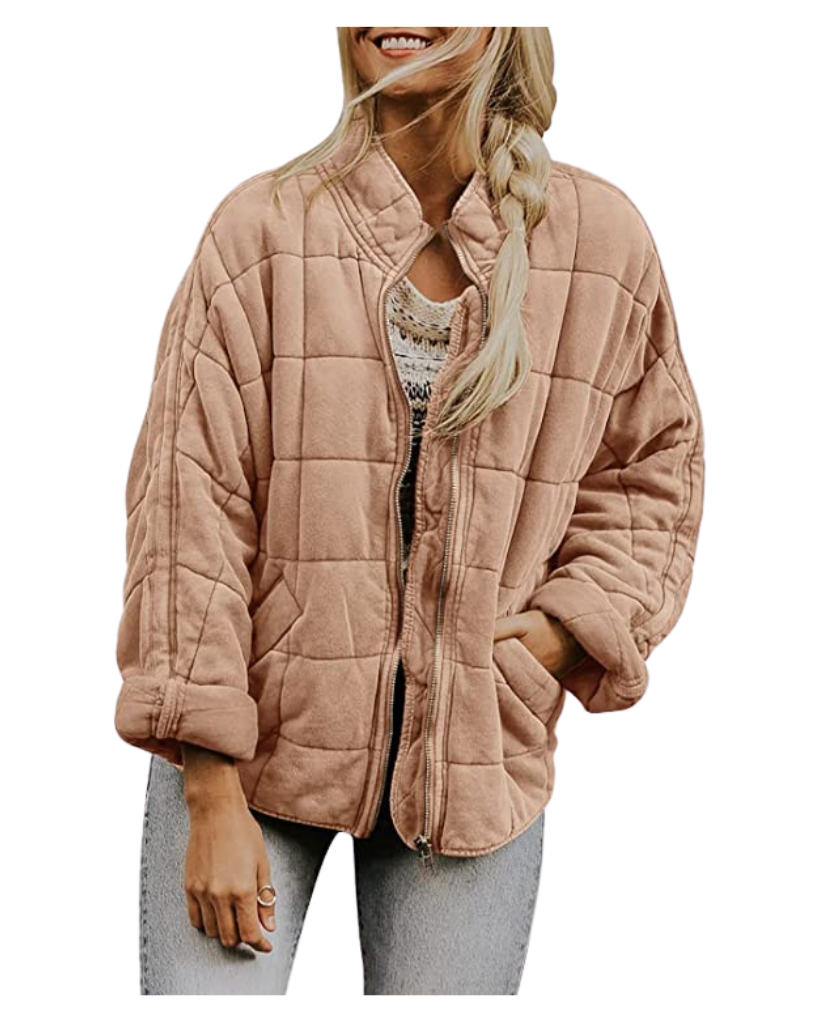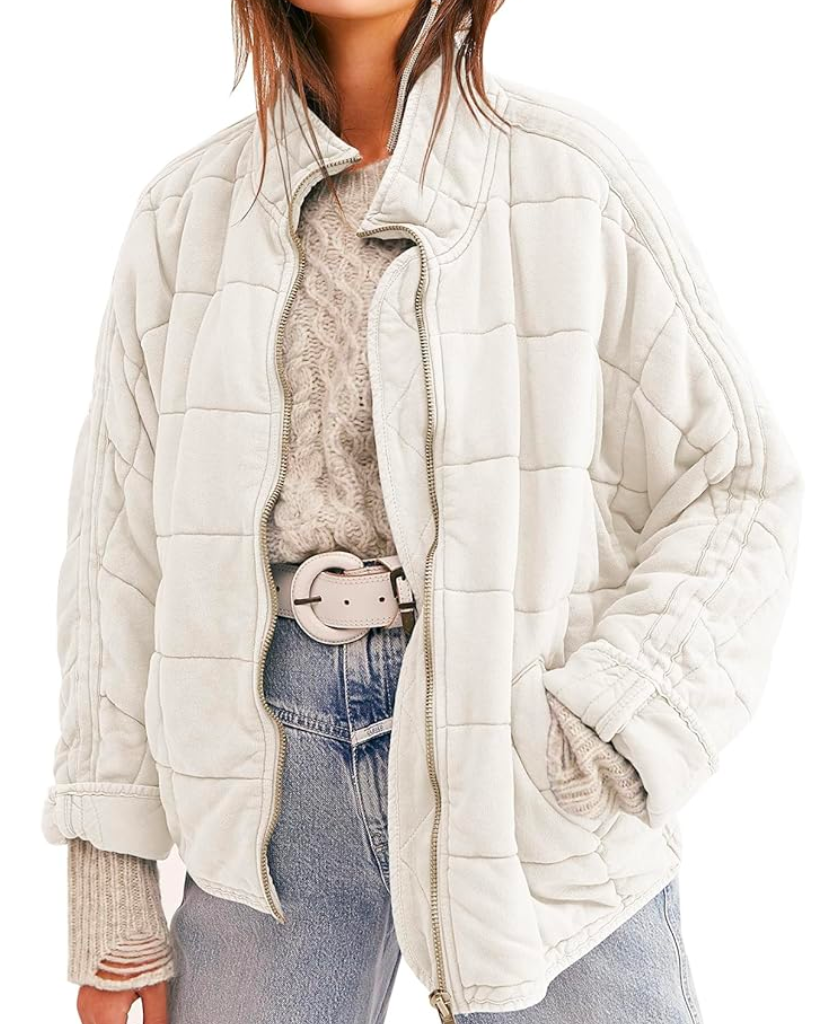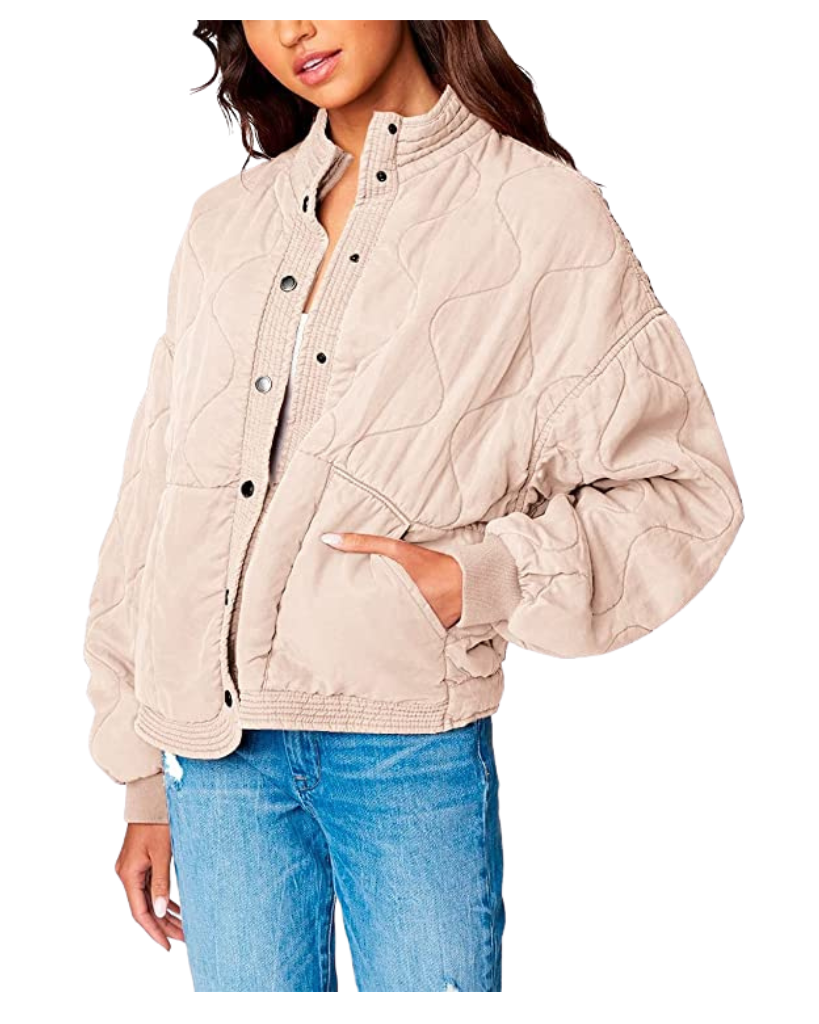 Check out my Amazon Storefront
As always the thoughts and opinions shared here are strictly my own. Please feel free to reach out with any questions or concerns via the contact page here.