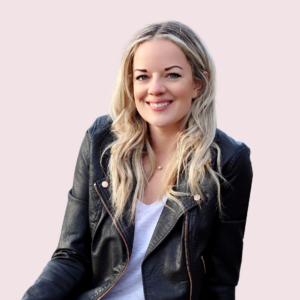 I think it's only fair to start this About Me telling you that I was voted "Most likely to start their own line of clothing" in 8th grade. Man did the St. Walter's class of 2000 hit the nail on the head with that one.
I graduated from The University of Illinois at Chicago in 2008 – with a degree in English + Communications. I worked hard to put myself through college and did it in 3.5 years while maintaining a steady job the whole time.
When I graduated, writing jobs were in short supply. I picked up columns for local papers and did what I could, but at that point, writing was already a dying art. I finally landed a job at a marketing company as a copy writer.
On the side, I owned and operated a very successful clothing business, an infinity scarves Etsy shop. I made my first home-made infinity scarf in July of 2012. By Christmas that year, myself and my team had made and shipped over 5,000 scarves. It caught like wild fire, but I knew it was just a trend, so I began looking for my next side hustle.
I left my job at the marketing agency in 2014, I became a project manager in technology managing large website redesign projects for arts organizations around the globe. I managed website redesigns for Seattle Opera, The Chicago Symphony Orchestra, Children's Theatre Company, and about 50 more!
On July 10, 2014 I snapped my first ever OOTD pic. My good friend, Joan Bueta snapped this photo of me during our lunch-break on the rooftop of the office building we worked at at the time. I posted it on Instagram and I was hooked!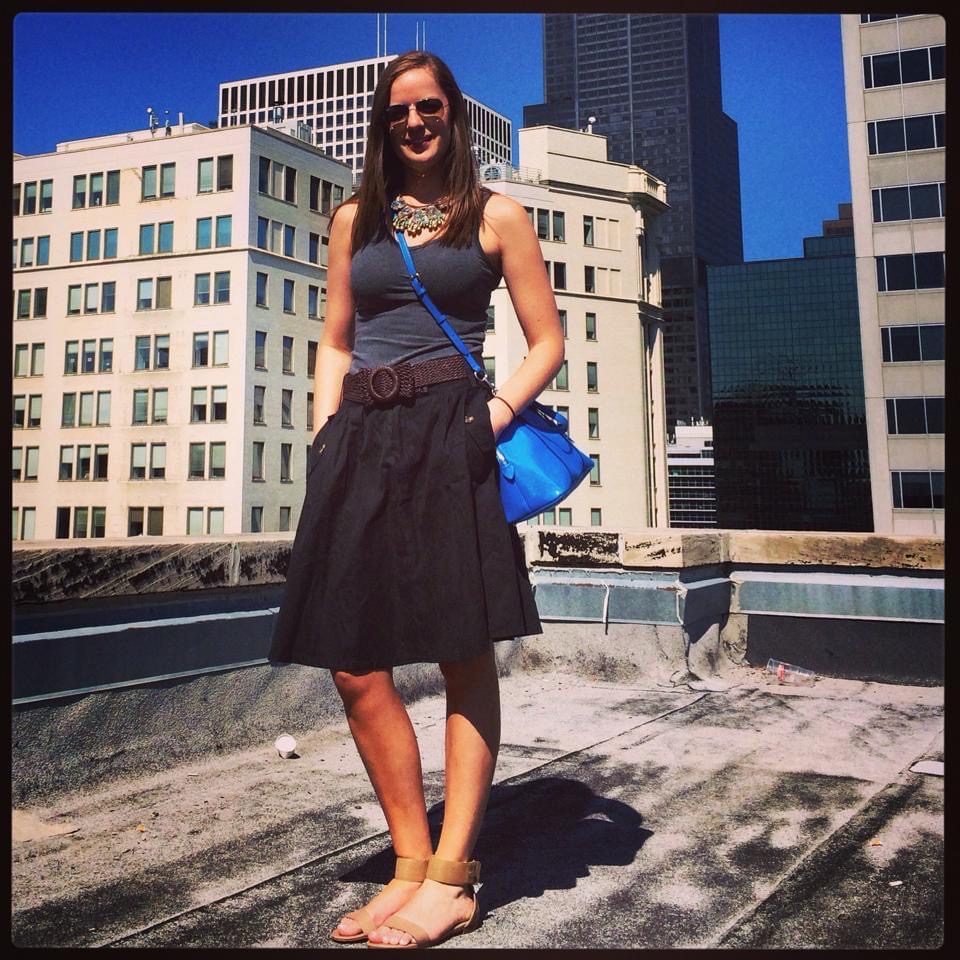 The rest, as they say, is history. After 10 years in marketing and 6 years building websites for theaters, I left my full-time job in 2020 to chase my dreams. And I have been a full-time influencer ever since.
Now, I have over 90,000 followers on LTK, 500,000 monthly views on Pinterest and partnerships with some of the most prestigious brands I could ever hope to work for. And I have found my rhythm.
If you have any questions or things you would like to see more of, just leave me a message here or DM me on Insta @ajetsetjournal. Thanks for being here and following me on this journey 🙂
Grace Reband – @ajetsetjournal