If you buy something through my links, I may earn a commission.
Are you in search of the perfect plaid shirt to add a touch of timeless style to your wardrobe? Look no further than Amazon! With a vast selection of trendy plaid shirts that can be delivered to your doorstep quickly, you'll have your fashion game on point all year round.
Blooming Jelly Women's Long Sleeve Shirts Flannel Plaid Top If you're after a classic and cozy look, the Blooming Jelly Women's Long Sleeve Flannel Plaid Top is your go-to choice. This versatile shirt is perfect for layering or wearing on its own. Its soft fabric and stylish plaid pattern make it an essential piece for any fashion-conscious individual. Whether you're pairing it with jeans for a casual day out or dressing it up with a skirt for a more polished look, this shirt has got you covered.
HangNiFang Women's Flannel Plaid Shirts Oversized Button Down Shirts Blouse Top Oversized and oh-so-comfortable, the HangNiFang Women's Flannel Plaid Shirt is a must-have for those who love a relaxed fit. With its button-down design and eye-catching plaid pattern, this shirt can be worn in countless ways. Throw it over leggings for a laid-back vibe or cinch it with a belt for a chic, waist-defining look.
Blooming Jelly Women's Button Down Flannel Shirts Plaid Shirt Long Sleeve The Blooming Jelly Women's Button Down Flannel Plaid Shirt is a timeless addition to your wardrobe. Its classic button-down style and long sleeves make it a versatile choice for any occasion. Whether you're headed to the office, a weekend brunch, or a cozy night in, this shirt will keep you looking effortlessly stylish.
The best part? All of these plaid shirts are available on Amazon, ensuring that you can have them delivered quickly to your doorstep. No matter the season, plaid shirts are a fashion staple that can be worn year-round. So, why wait? Elevate your style with these Amazon finds and enjoy the convenience of fast delivery. Happy shopping!
Plaid Shirts You'll Love for Fall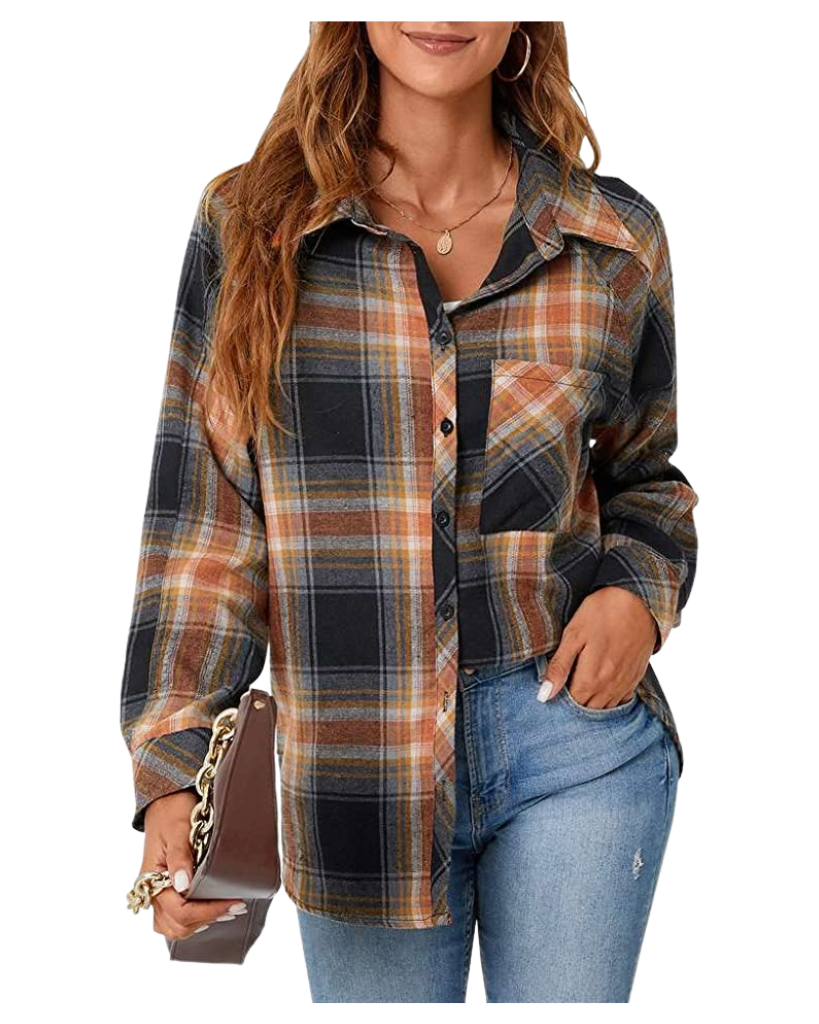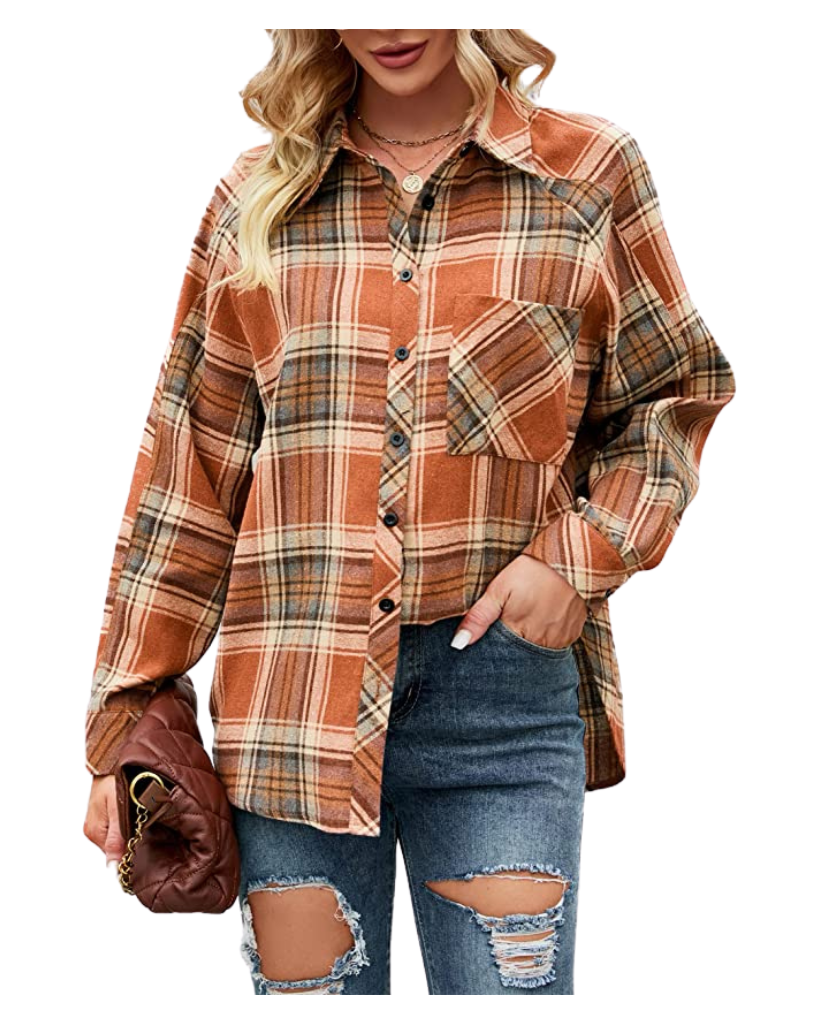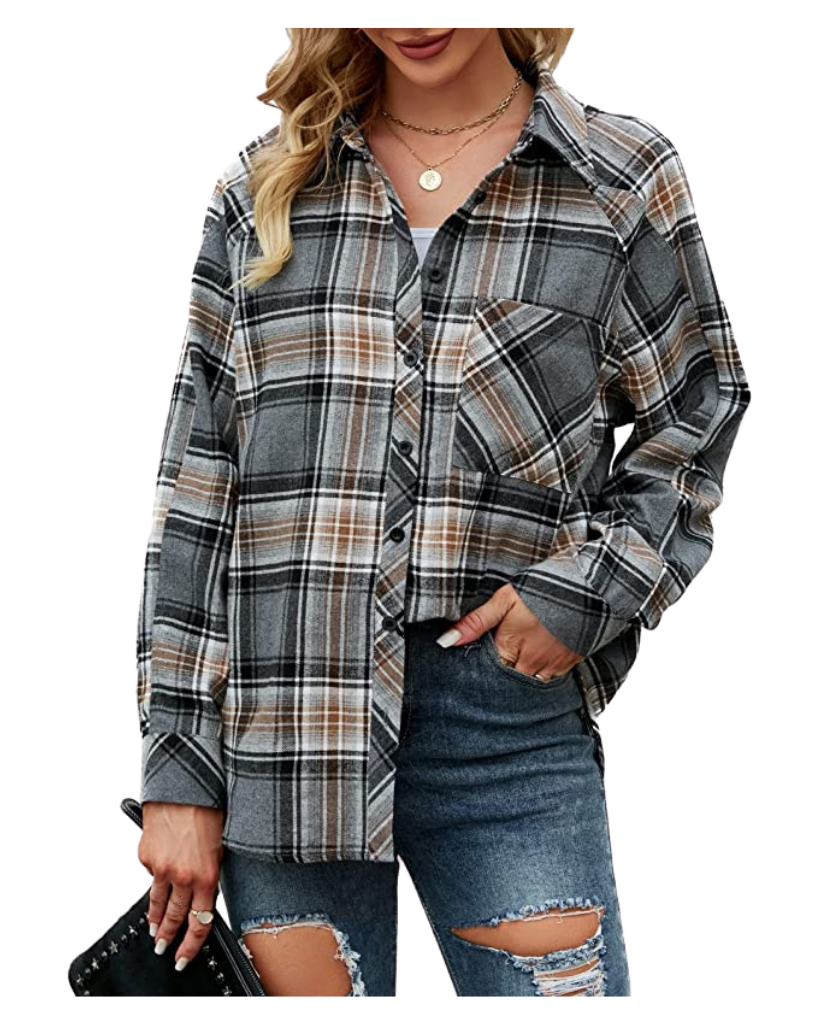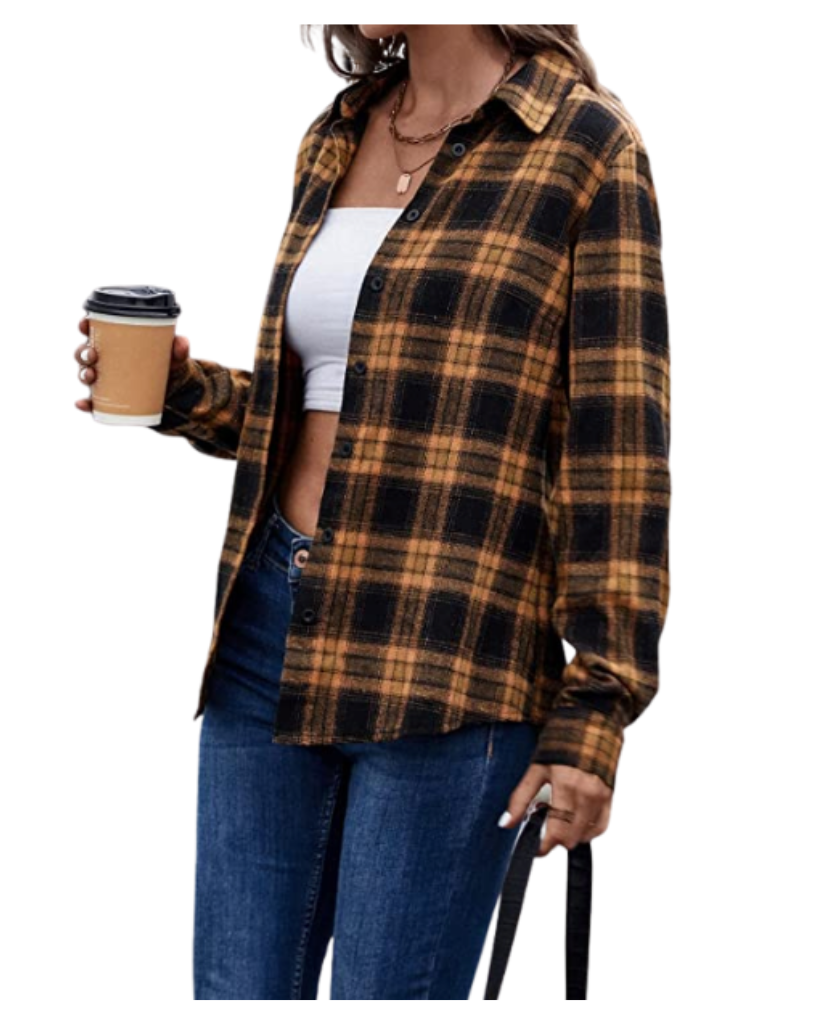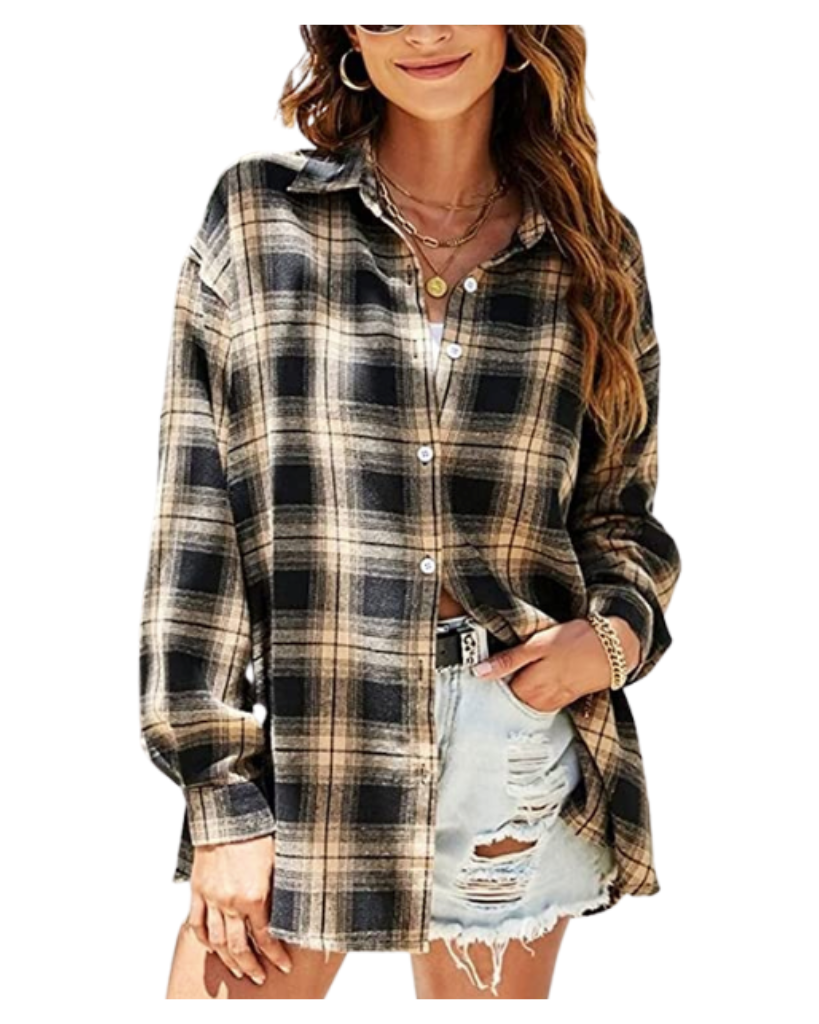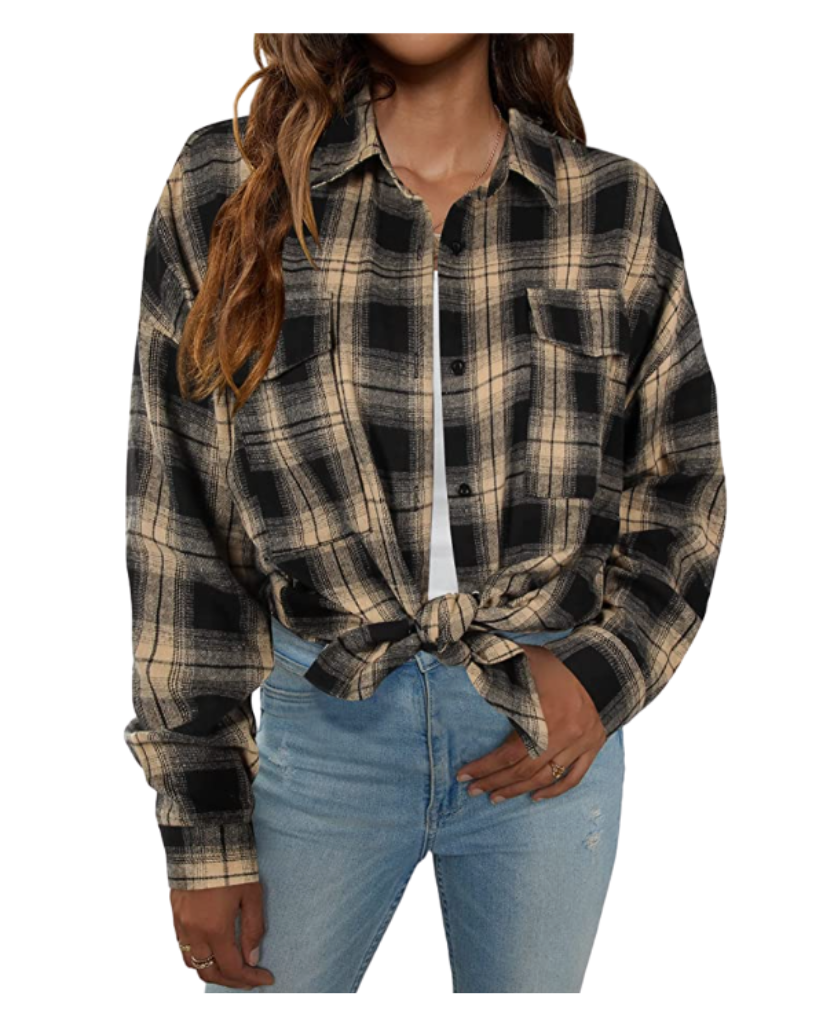 Check out my Amazon Storefront
As always the thoughts and opinions shared here are strictly my own. Please feel free to reach out with any questions or concerns via the contact page here.