If you buy something through my links, I may earn a commission.
Thanksgiving is just around the corner, and whether you're celebrating with a big family gathering or opting for a more intimate affair, you'll want to look your best. The good news? You can put together a fabulous Thanksgiving outfit with just a few clicks on Amazon, and most of these items can be delivered right to your door in no time. Let's dive into some stylish and comfy options for your Turkey Day ensemble:
Plaid Turtleneck Pullover: Embrace the cozy vibes of fall with a plaid turtleneck pullover. This classic piece is perfect for staying warm and on-trend. Pair it with your favorite jeans or leggings for a relaxed yet stylish look.
Faux Leather Leggings: Upgrade your outfit with a touch of edginess by slipping into faux leather leggings. They're comfortable, versatile, and add a hint of glamour to your Thanksgiving attire. Plus, they're a breeze to clean after that gravy mishap!
Open Front Knit Cardigan: Layer up with an open front knit cardigan. Whether you're enjoying the crisp autumn air outdoors or lounging by the fire indoors, this cardigan provides warmth and style. It's the perfect complement to any outfit.
Slouchy High-Heeled Boots: Finish off your Thanksgiving look with slouchy high-heeled boots. These chic and comfortable boots effortlessly elevate your outfit, making you feel confident and put-together.
With Amazon's quick delivery options, you can have these pieces delivered to your doorstep in no time, ensuring you're Thanksgiving-ready in a flash. So, relax, enjoy your turkey, and let Amazon handle the fashion side of things. Cheers to a stylish and stress-free Thanksgiving! 🦃🍁🍂
Thanksgiving Outfit Ideas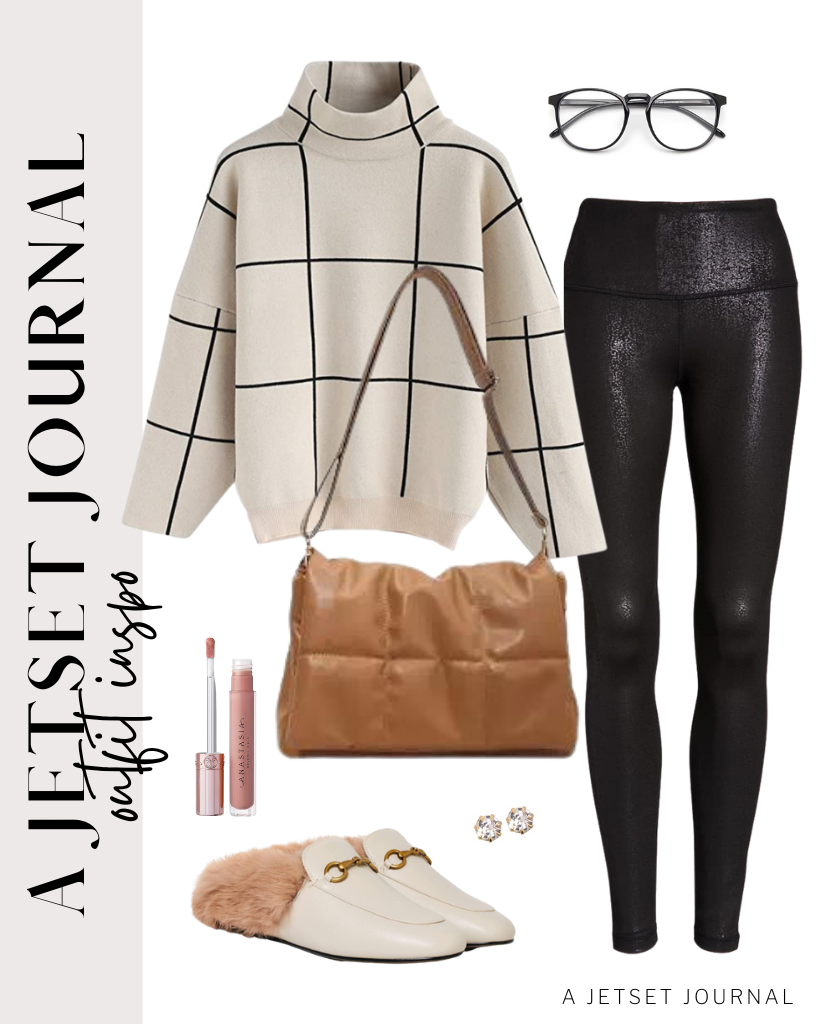 Plaid Turtleneck Pullover / Blue Light Blocking Glasses / Faux Leather High Waisted Leggings / Anastasia Beverly Hills Lip Gloss / Puffer Crossbody Bag / Studded Earrings Set / Faux Fur Mules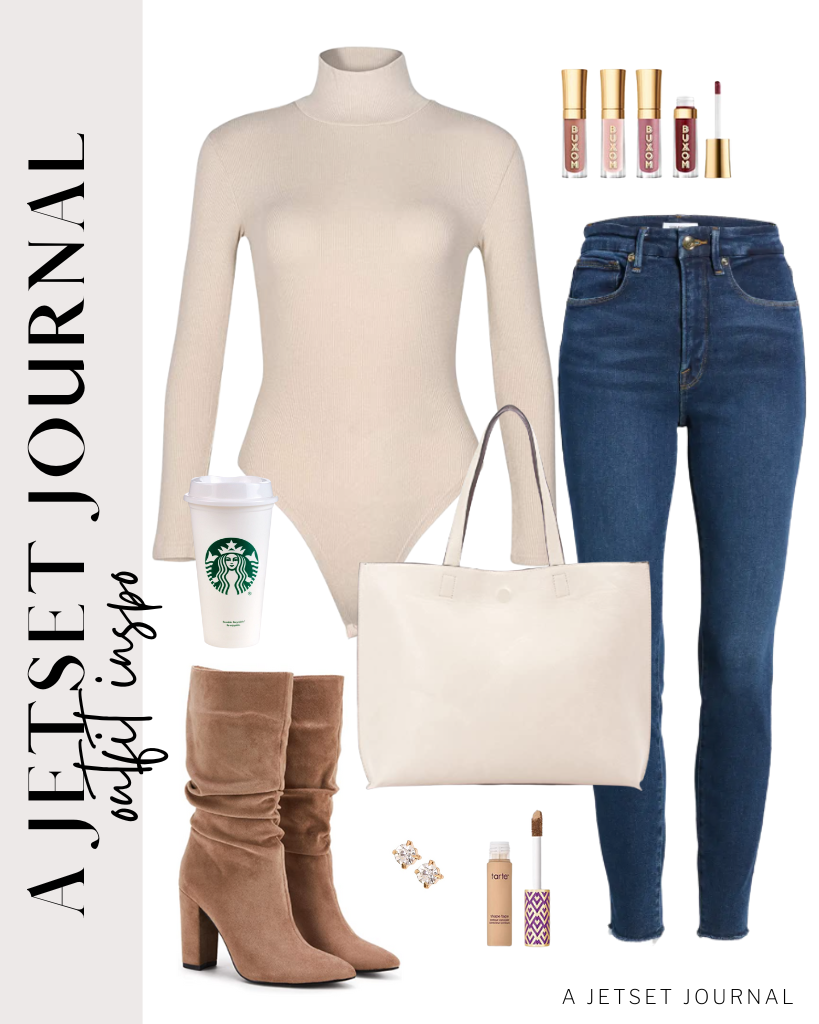 Mock Turtle Bodysuit / Buxom Lip Set / Good American Good Legs Jeans / Slouchy High Heel Boots / Overbrooke Reversible Tote / Tarte Shape Tape / Studded Earrings Set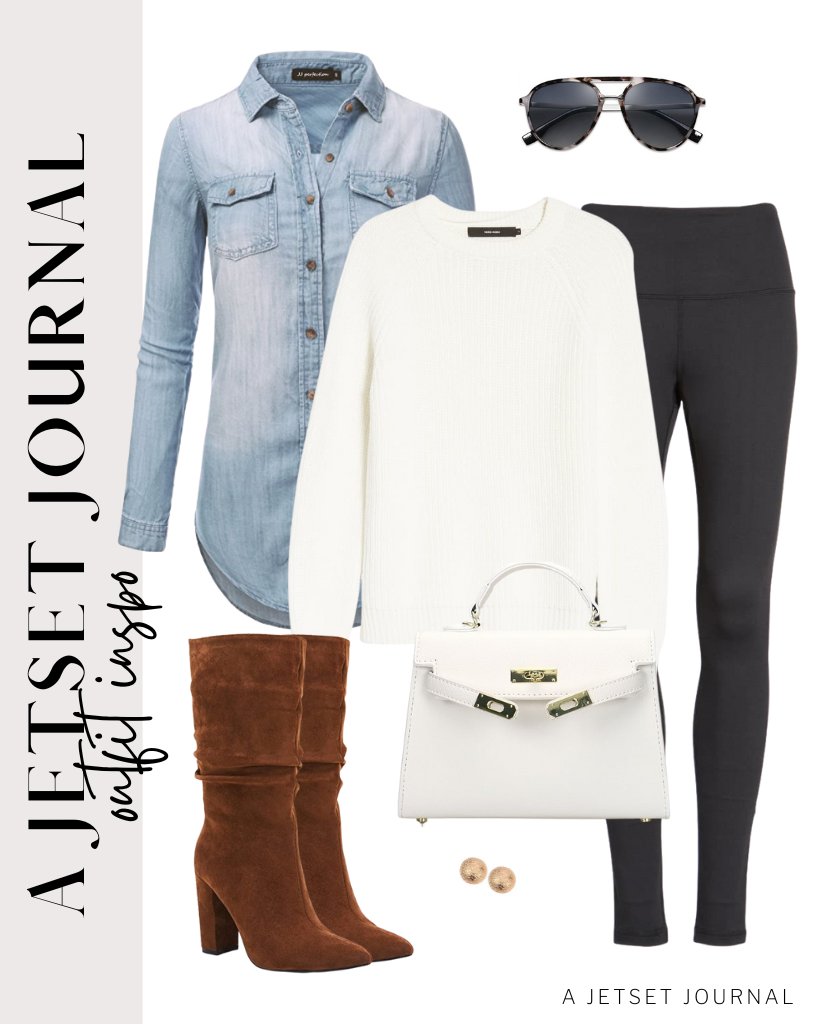 Button Down Denim Shirt / SOJOS Retro Aviator Polarized Sunglasses / Crew Neck Sweater / High Waisted Leggings / Top Handle Satchel / Slouchy High Heel Boots / Studded Earrings Set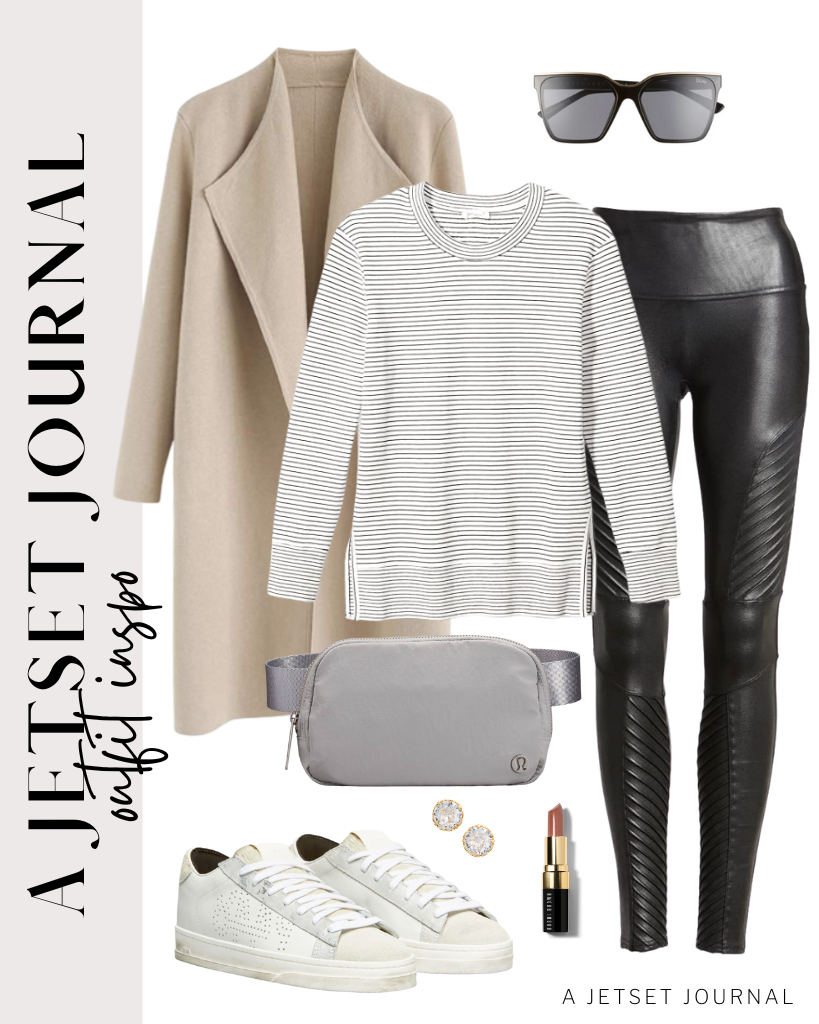 Open Front Knit Coat Cardigan / Quay Australia Level Up Sunglasses / Striped Long-Sleeve Crewneck Sweatshirt with Side Cutouts / High Waist Moto Legging / Lululemon Everywhere Belt Bag / Studded Earrings Set / P448 Women's Jack Sneakers / Bobbi Brown Lip Color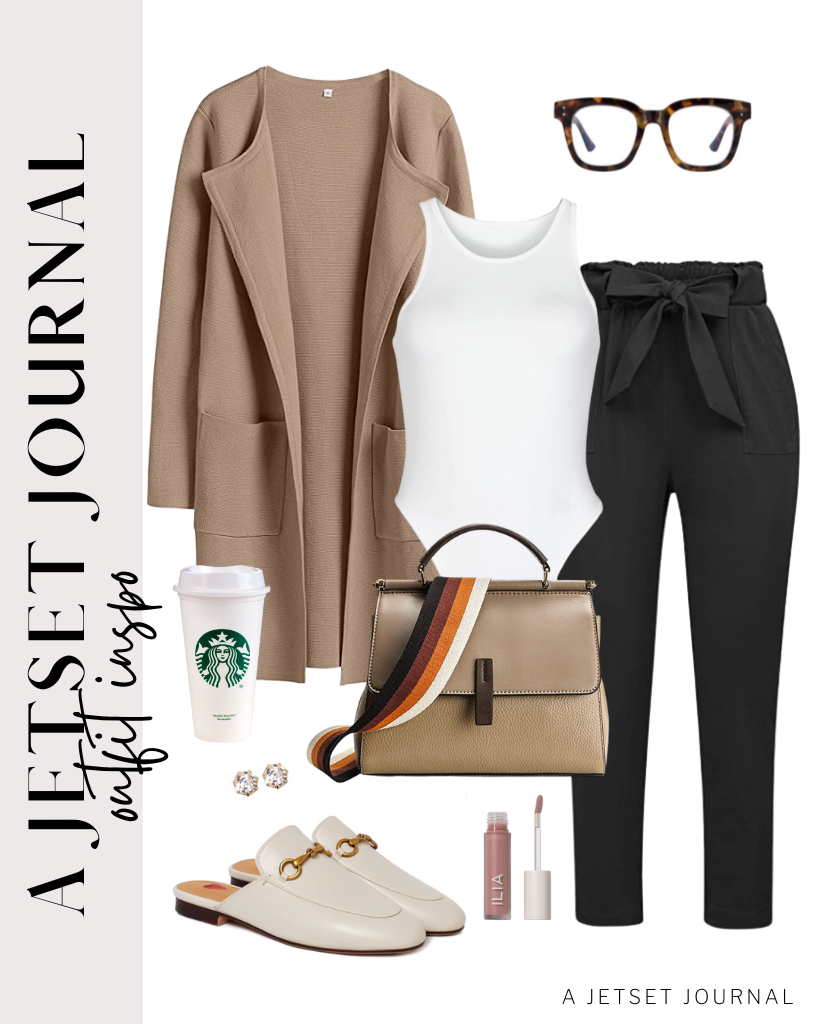 Open Long Cardigan / Madison Avenue Glasses / White High-Neck Bodysuit / Paper Bag Waist Trousers / Leather Crossbody Bag / Studded Earrings Set / Horse Bit Mules / ILIA Lip Oil
Check out my Amazon Storefront
As always the thoughts and opinions shared here are strictly my own. Please feel free to reach out with any questions or concerns via the contact page here.