Summer is finally here, and it's time to revamp our wardrobes with fresh, stylish outfits that make us feel fabulous. Whether you're heading to a picnic in the park or strolling along the beach, Amazon has got you covered with their quick-delivery fashion finds. In this post, we'll explore some must-have summer essentials, including rompers, jumpsuits, and two-piece linen sets, that are not only trendy but also readily available on Amazon. Let's dive in!
Rompers: Rompers are the epitome of effortless summer fashion. Combining the ease of a dress with the comfort of shorts, they're perfect for those sunny days when you want to look cute without overthinking your outfit. Amazon offers a plethora of romper options, from floral prints to solid colors, catering to all tastes and body types. Just order your favorite, slip it on, and you're ready to embrace the carefree vibes of the season!
Jumpsuits: For those who prefer a one-and-done ensemble, jumpsuits are a summer staple. These versatile pieces effortlessly transition from day to night and can be dressed up or down depending on the occasion. Amazon's vast collection features jumpsuits in various fabrics, cuts, and patterns, allowing you to find the perfect fit for your personal style. Plus, with quick delivery, you won't have to wait long to rock your new favorite jumpsuit!
Two-Piece Linen Sets: Linen sets are all the rage this summer, combining comfort, breathability, and style in one go. Amazon has an array of two-piece linen sets, consisting of loose-fitting tops and bottoms, which are perfect for those hot and humid days. These sets come in a wide range of colors and designs, making it easy to mix and match and create multiple outfit options. Grab a linen set from Amazon, and you'll have a chic and effortless look for any summer adventure.
As the temperatures rise, it's time to embrace the laid-back vibes of summer fashion. Amazon's quick-delivery options ensure you can have your trendy rompers, jumpsuits, and two-piece linen sets in no time. So why wait? Shop now and create a versatile and stylish summer wardrobe that will keep you looking fabulous all season long. Remember, fashion should be fun and effortless, and with Amazon, you can achieve that with just a few clicks!
Summer Outfit Ideas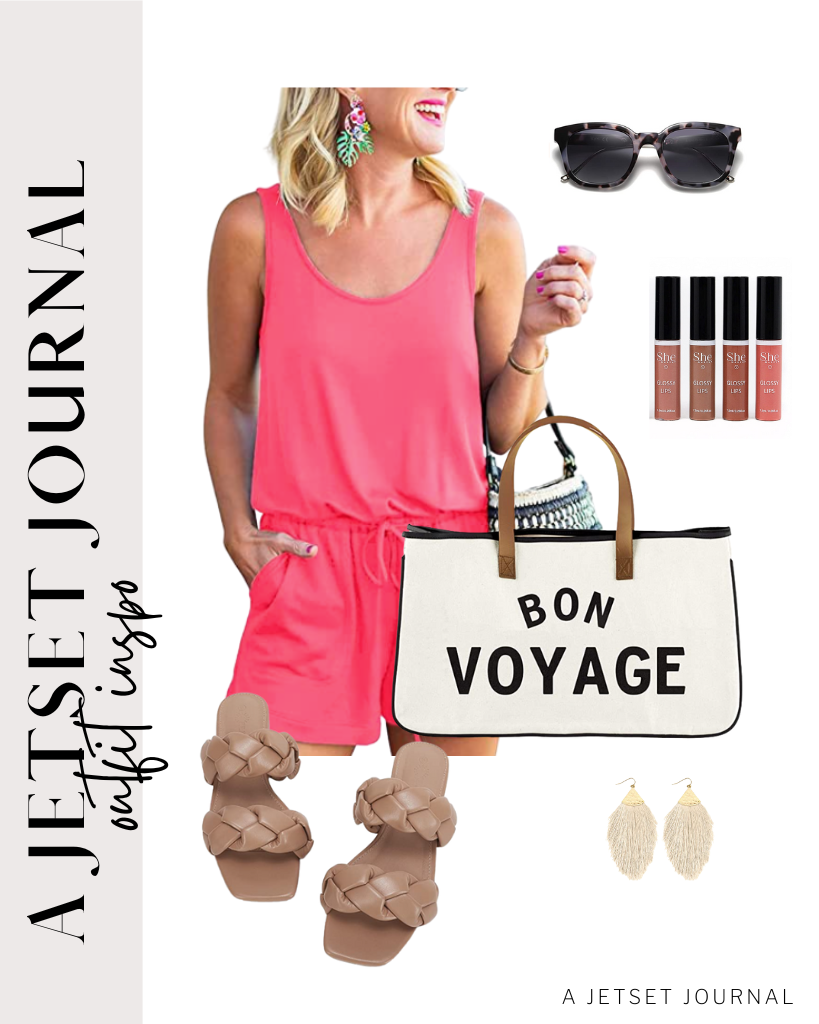 Cotton Romper with Pockets / SOJOS Classic Square Polarized Sunglasses / Bon Voyage Tote / Square Woven Sandals / Lip Gloss Set / Fringe Tassel Statement Earrings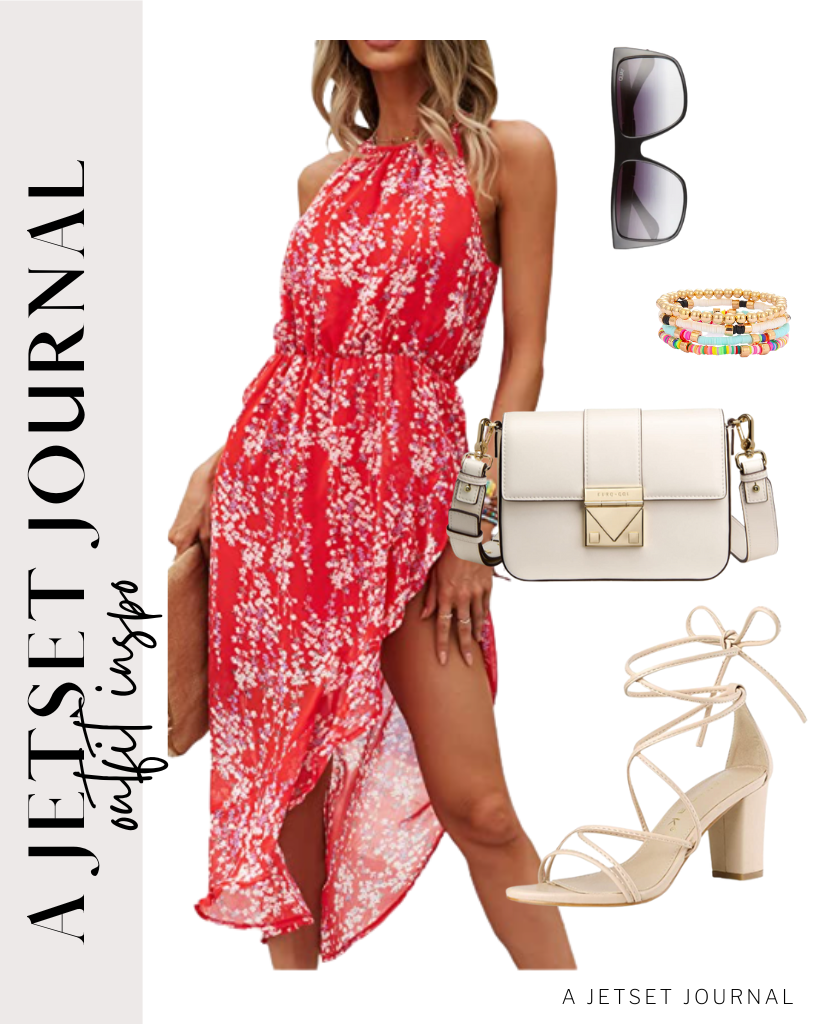 Boho Cocktail Midi Dress / Small Leather Crossbody / Lace Up Chunky Heel Sandals / Quay Incognito Sunglasses / Boho Beaded Bracelet Pack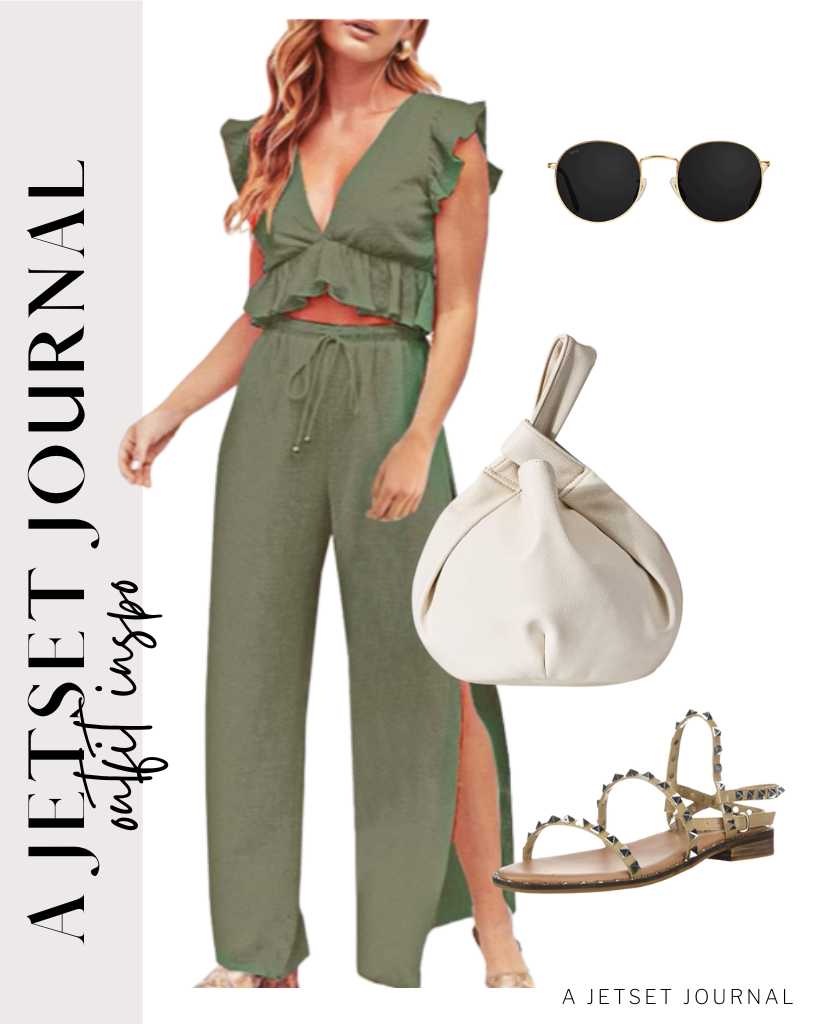 Crop Top and Side Slit Drawstring Wide Leg Pants Set / Reflective Lens Round Trendy Sunglasses / The Drop Women's Avalon Small Tote Bag / Steve Madden Women's Travel Flat Sandal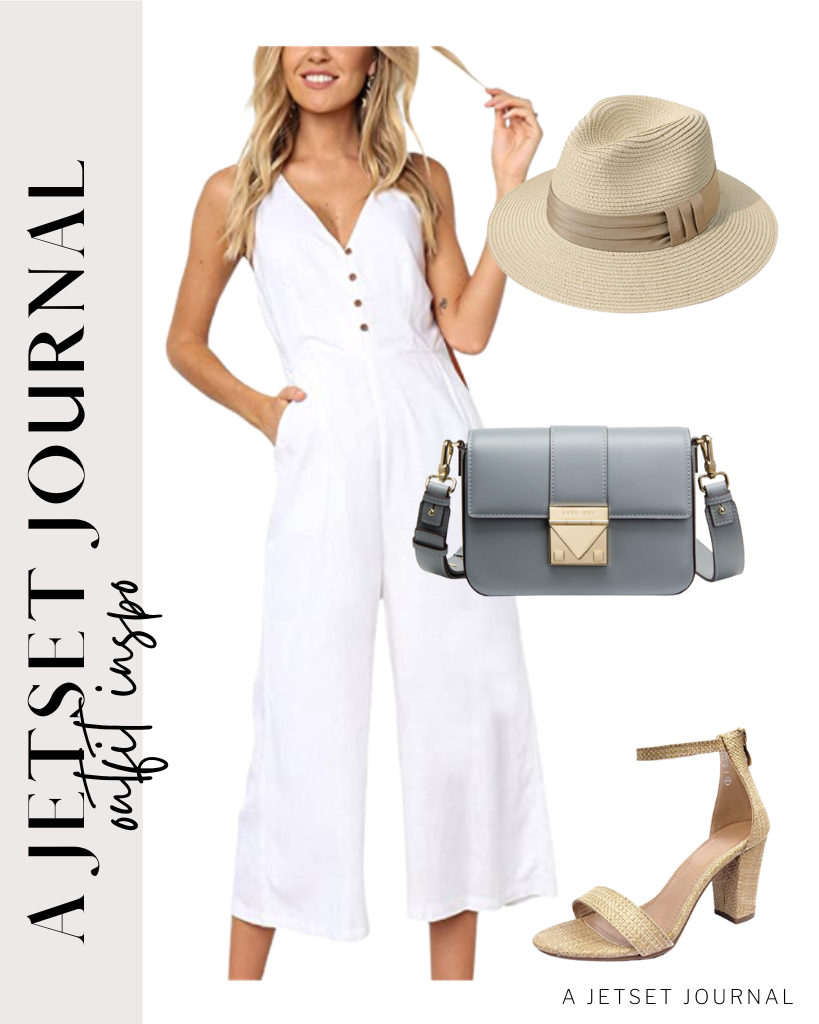 Deep V Neck Jumpsuit / Lanzom Wide Brim Straw Panama Hat / Small Leather Crossbody / Ankle Strap High Heel Sandals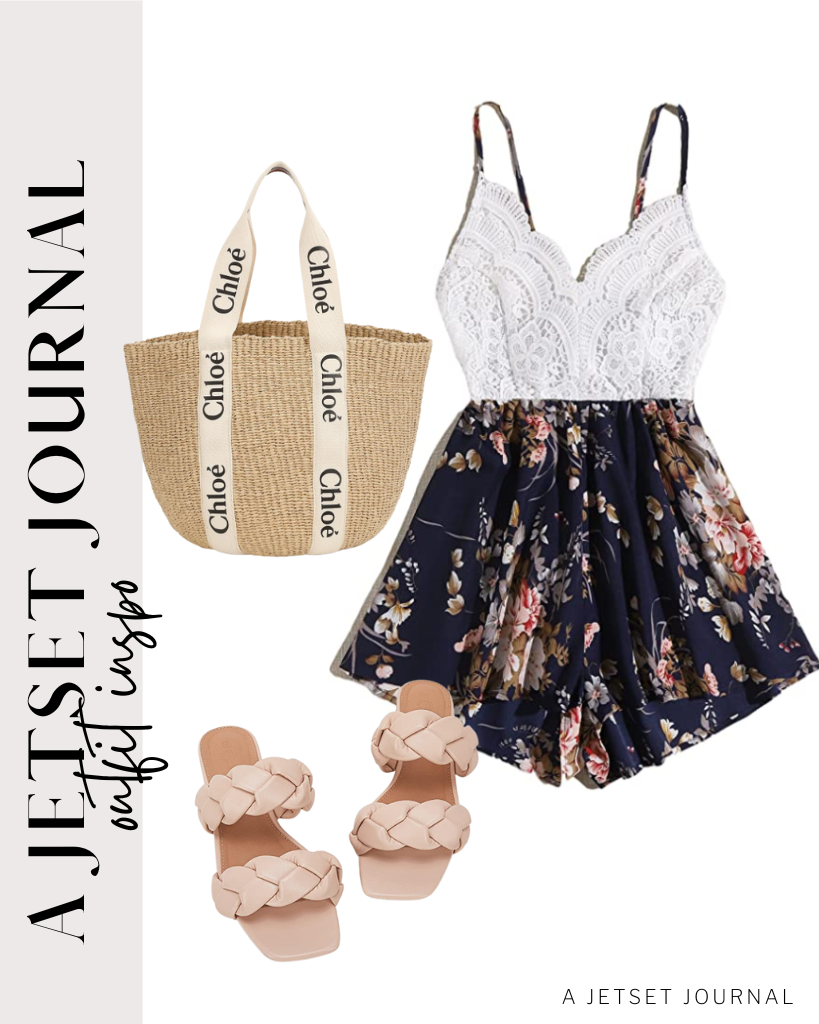 Boho Crochet V Neck Halter Backless Floral Lace Romper / Chloe Small Woody Basket Bag / Square Leather Braided Sandals
Love what you see? Please click the button above to follow me on the LTK app!
Did you know that you can follow me directly on the Amazon app? You sure can, click here to check out my Amazon Storefront and get updated when I make new posts and go live.
A Jetset Journal partners with several affiliate programs, meaning that I can earn a commission from purchases/clicks by those who visit this site at no additional cost to you!
As always the thoughts and opinions shared here are strictly my own. Please feel free to reach out with any questions or concerns via the contact page here.