I am off to next week for the Amazon Creator (Influencer) Summit this week so I wanted to bring you all the details of the event! Keep scrolling to get the scoop. And if you don't already know who I am you can check out my Amazon Storefront here:
What is the Amazon Creator Summit?
This year is the first ever Amazon Creator Summit! So no one really knows what to expect. So far we know that the event is invite-only and we presume that the only top Amazon Influencers have been invited. We also know that event will be a place for Amazon Influencers to meet members of the Amazon Team.
Who will be speaking at the Amazon Creator Summit?
The Amazon Influencer Instagram account just posted the below including the line up of speakers for the event. The A-list includes moguls like Allie P Hunter, Shea Whitney and more!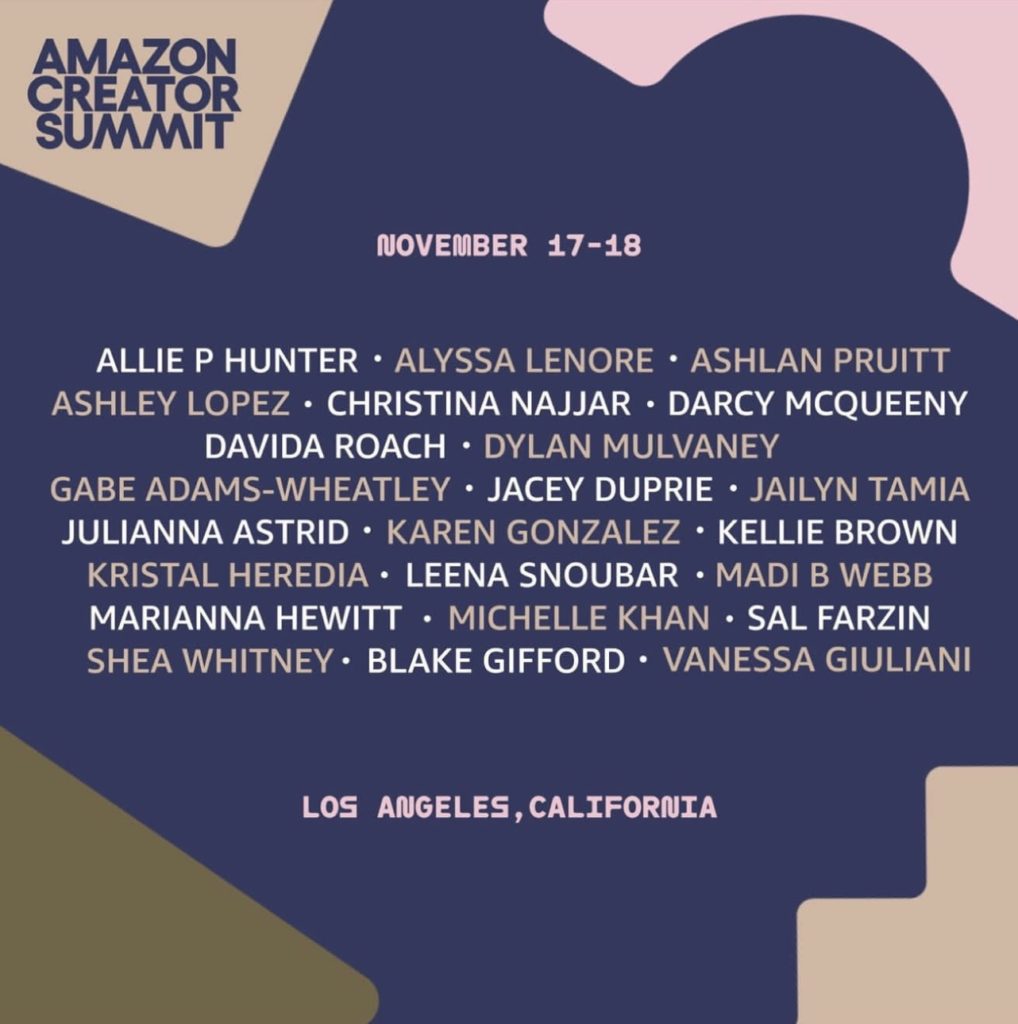 Who can attend the Amazon Creator Summit?
The Amazon Creator Summit is an invite-only Amazon hosted event. Amazon has released no specific qualifiers around who all was extended an invite.
Check out my Amazon Storefront
As always the thoughts and opinions shared here are strictly my own. Please feel free to reach out with any questions or concerns via the contact page here.