If you buy something through my links, I may earn a commission.
Hey there, fashionistas! As the leaves start to turn and the air gets a tad bit crisper, it's time to embrace the fall season in style. And what better way to do that than with a classic trench coat? The best part? You can snag everything you need for these chic looks on Amazon and have them at your doorstep in a flash. Let's dive into 5 sensational ways to rock that timeless trench coat!
Casually Chic: Slip into your favorite skinny jeans and a cozy striped pullover sweater. The contrast between the streamlined denim and the playful stripes adds a touch of effortless charm. Pair it with white sneakers for a comfortable yet put-together vibe.
Edgy Elegance: For a bold twist, try faux leather leggings with your trench. The mix of textures exudes an edgy flair, while the neutral sweater tones it down for balance. This combo is perfect for a night out or when you're in the mood to turn heads.
Weekend Vibes: Heading for a leisurely weekend brunch? Throw on your trench coat over a neutral sweater and your go-to skinny jeans. This look is the epitome of comfort and style, and it transitions seamlessly from coffee sips to window shopping.
Athleisure Glam: Blend athleisure with sophistication by wearing your trench with faux leather leggings and a striped pullover sweater. Top it off with those white sneakers for a sporty-chic ensemble that effortlessly takes you from the gym to errands in town.
Monochrome Magic: Create an elegant monochrome outfit by pairing your trench coat with white sneakers and a neutral sweater. This minimalist look is perfect for those days when you want to exude understated charm while running errands or meeting up with friends.
So, there you have it—five fabulous ways to flaunt your trench coat this fall. The best part? You can score all these pieces on Amazon and have them delivered to your doorstep in no time. Embrace the changing season with these effortlessly stylish outfits that will leave you feeling cozy, confident, and oh-so-chic. Happy styling, fashion mavens!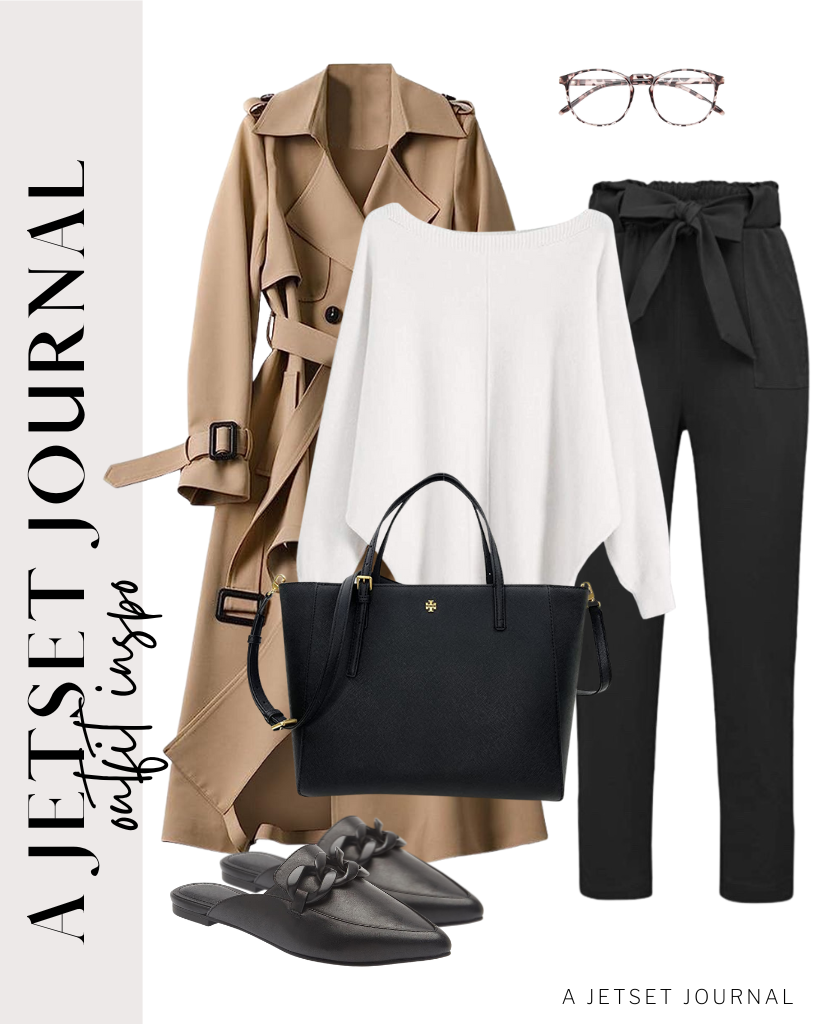 Belted Long Trench Coat / Boat Neck Dolman Knitted Sweater / Blue Light Blocking Glasses / Black Paper Bag Pants / Tory Burch Emerson Leather Women's Tote / Backless Loafer Slides / Studded Earrings Set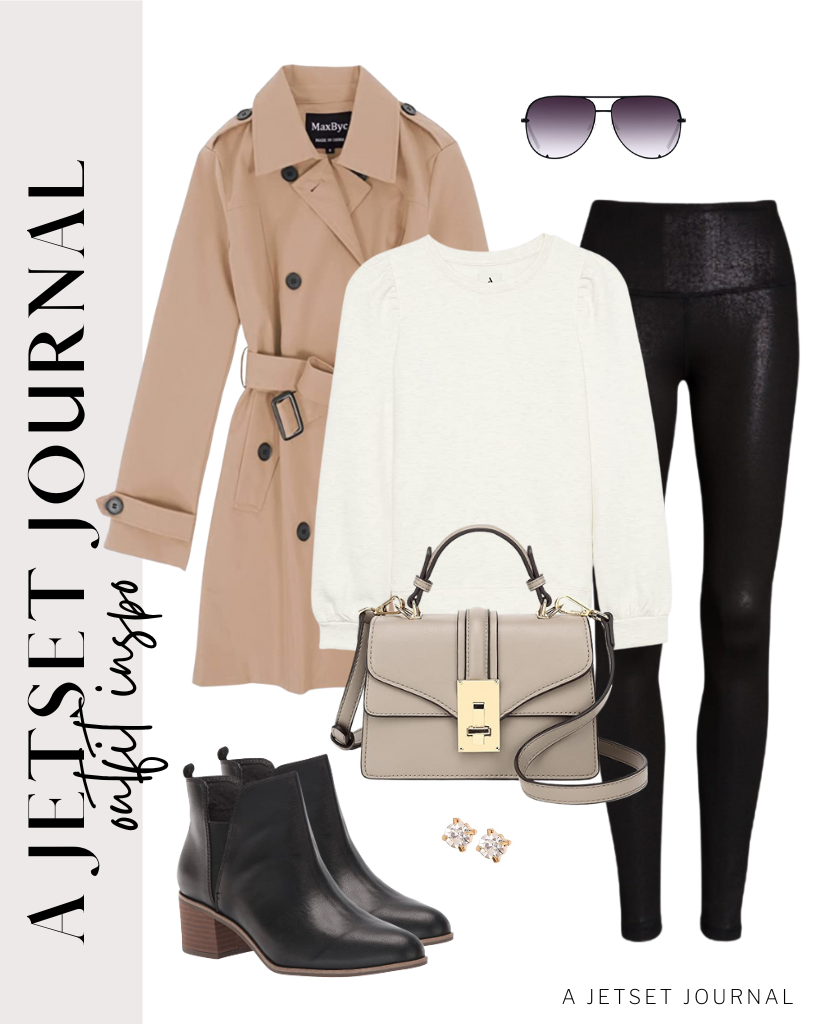 Classic Mid Length Dress Trench Coat / Oversized Aviator Sunglasses / Amazon Aware Puff Sleeve Sweatshirt / Womens Faux Leather Leggings / Top Handle Shoulder Bag / Chelsea Dress Ankle Boot / Studded Earrings Set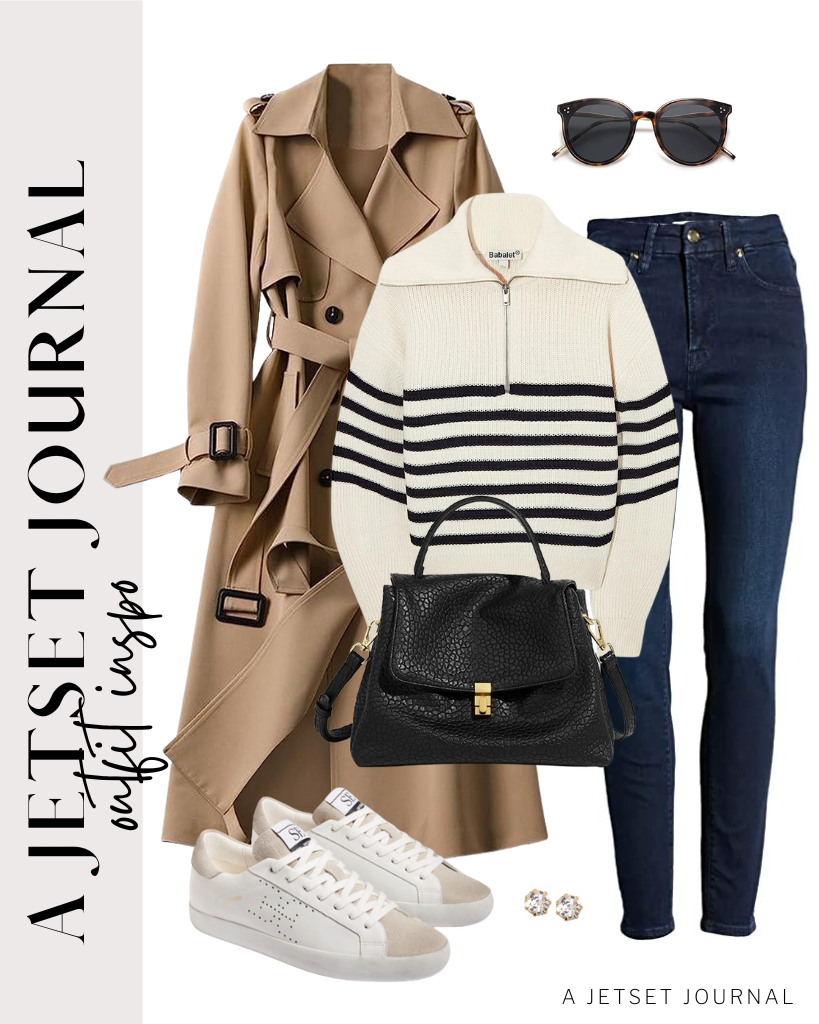 Belted Long Trench Coat / SOJOS Classic Retro Round Sunglasses / Striped Half Zip Pullover Sweater / Levi's Women's 311 Shaping Skinny Jeans / Classic Fold Over Shoulder Bag / Sam Edelman Women's Aubrie Sneaker / Studded Earrings Set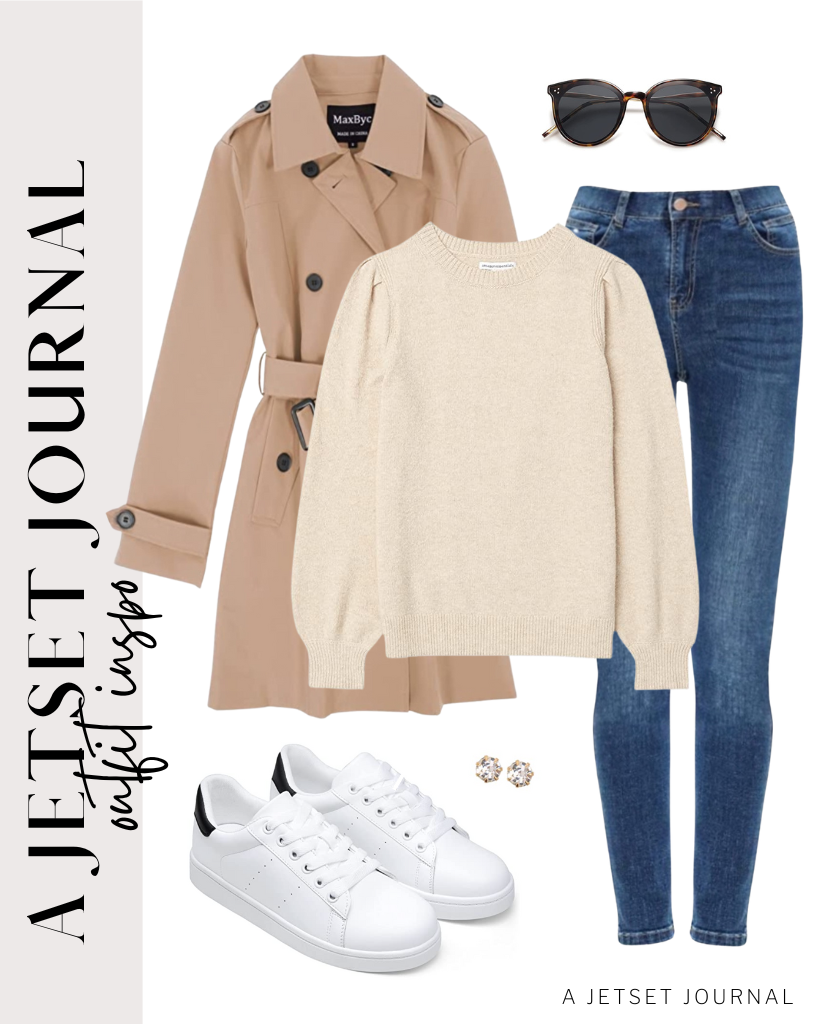 Classic Mid Length Dress Trench Coat / Pleated Shoulder Crewneck Sweater / SOJOS Classic Retro Round Sunglasses / Mia High Rise Stretch Skinny Shaping Jeans / White Faux Leather Sneakers / Studded Earrings Set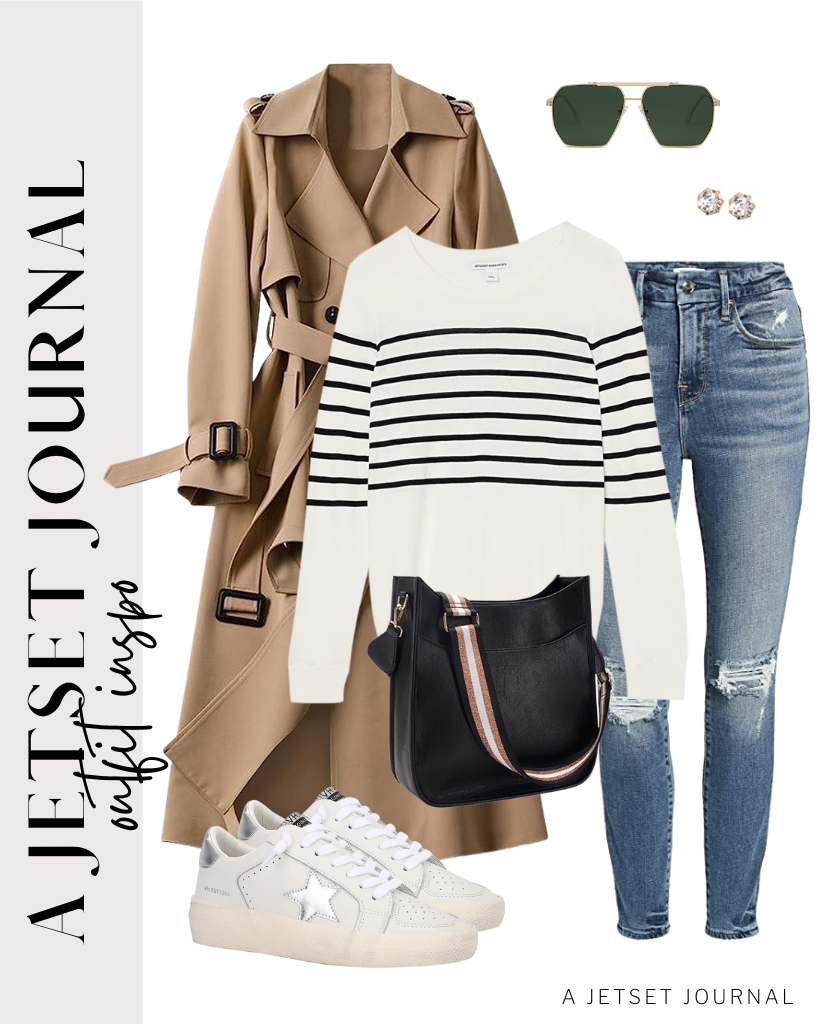 Belted Long Trench Coat / Long-Sleeve Lightweight Striped Crewneck Sweater / SOJOS Retro Oversized Square Polarized Sunglasses / Good American Women's Good Legs Crop Jeans / Vegan Leather Guitar Strap Bag / VINTAGE HAVANA Women's Reflex Sneakers / Studded Earrings Set
Love what you see? Please click the button above to follow me on the LTK app!
Did you know that you can follow me directly on the Amazon app? You sure can, click here to check out my Amazon Storefront and get updated when I make new posts and go live.
A Jetset Journal partners with several affiliate programs, meaning that I can earn a commission from purchases/clicks by those who visit this site at no additional cost to you!
As always the thoughts and opinions shared here are strictly my own. Please feel free to reach out with any questions or concerns via the contact page here.