If you buy something through my links, I may earn a commission.
Located near the heart of Dublin's city center, Voilà Cafe has established itself as my go-to destination for a delightful and affordable brunch experience. With its charming ambiance, delectable food, and friendly service, it has undoubtedly become my top choice whenever I crave a satisfying morning meal.
One of the key highlights of Voilà Cafe is its prime location. Situated just a stone's throw away from the city center, it offers convenience without compromising on quality. Whether you're a local resident or a tourist exploring the vibrant streets of Dublin, this cafe is easily accessible, making it a perfect choice for brunch enthusiasts.
The affordability of Voilà Cafe is another reason why it has become a personal favorite. Despite its central location, the menu boasts reasonable prices that won't leave a dent in your wallet. It's refreshing to find a brunch spot that offers a great culinary experience without breaking the bank.
On my most recent visit, I opted for their renowned avocado toast breakfast, paired with a refreshing glass of fresh squeezed orange juice. The avocado toast was a symphony of flavors, perfectly complemented by the creamy texture of the avocado, the tanginess of the lime, and the satisfying crunch of the toasted bread. The presentation was immaculate, demonstrating the attention to detail and culinary skill of the cafe's talented chefs. The accompanying fresh squeezed orange juice was a burst of zesty goodness, enhancing the overall breakfast experience.
Voilà Cafe has won my heart as Dublin's ultimate brunch spot. Its prime location near the city center, affordable pricing, and delicious food make it a must-visit destination for brunch lovers. The avocado toast breakfast, accompanied by the delightful fresh squeezed orange juice, left a lasting impression on my taste buds, solidifying my love for this charming cafe.
Voilà Cafe Menu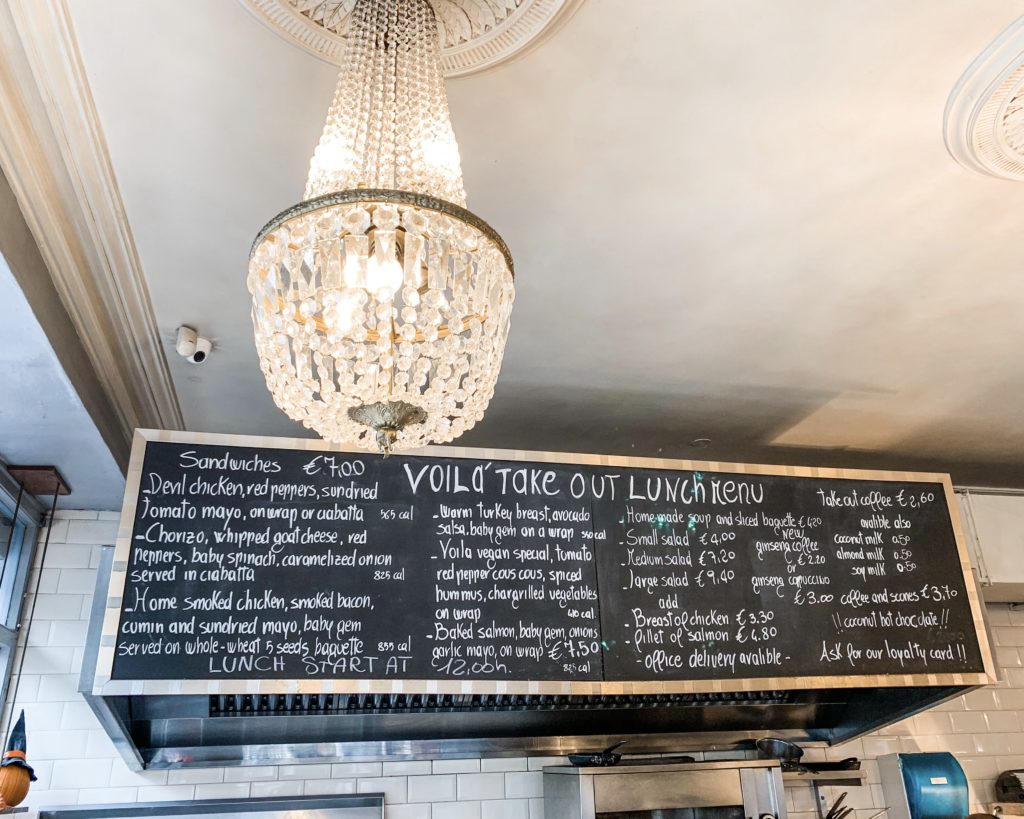 Photos of Inside Voilà Cafe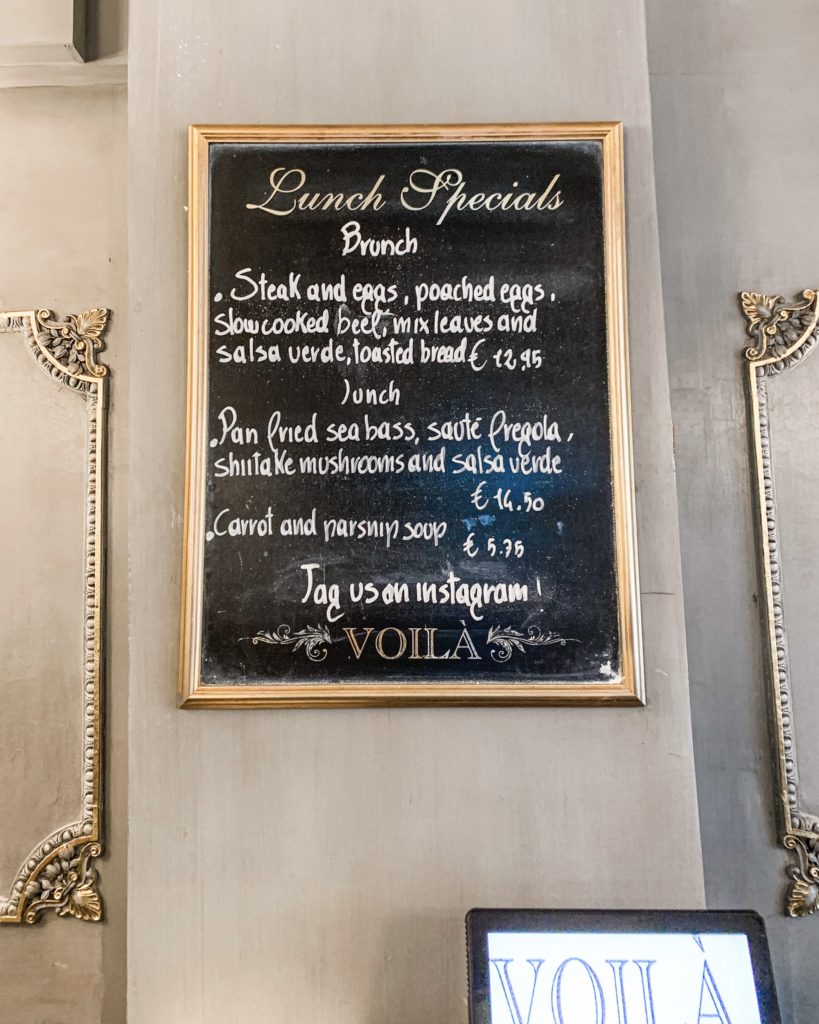 Photos of the Voilà Cafe Food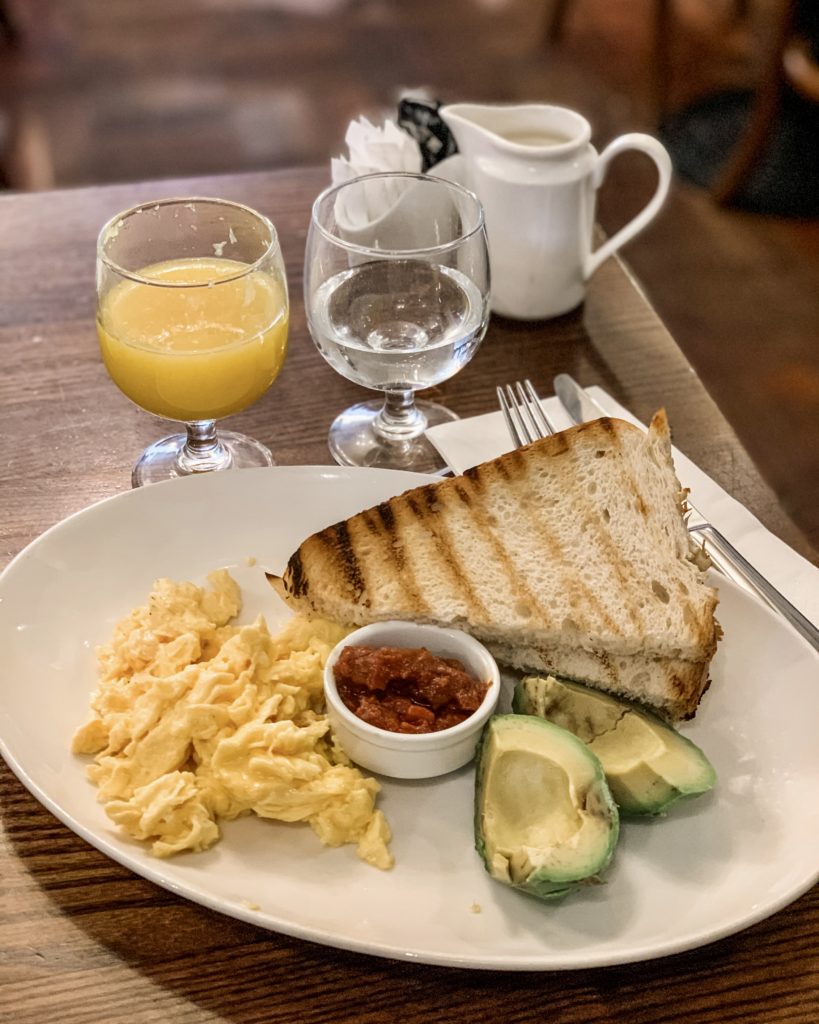 Love what you see? Please click the button above to follow me on the LTK app!
Did you know that you can follow me directly on the Amazon app? You sure can, click here to check out my Amazon Storefront and get updated when I make new posts and go live.
A Jetset Journal partners with several affiliate programs, meaning that I can earn a commission from purchases/clicks by those who visit this site at no additional cost to you!
As always the thoughts and opinions shared here are strictly my own. Please feel free to reach out with any questions or concerns via the contact page here.