If you buy something through my links, I may earn a commission.
When it comes to luxury fashion, Gucci has always been at the forefront, capturing the hearts of fashion enthusiasts worldwide. Renowned for its impeccable craftsmanship and attention to detail, Gucci offers an array of exquisite products that exude style and sophistication. Among my personal favorites are the stunning Gucci bags, the iconic GG belt, and the mesmerizing GG knot earrings. Let's delve into these designer pieces and discover the unparalleled quality they possess.
Gucci's bags are a testament to the brand's commitment to perfection. Crafted from the finest materials, these bags epitomize elegance and durability. From the classic GG Marmont to the trendy Dionysus, each design boasts meticulous stitching and luxurious finishes. The intricate combination of high-quality leather and precise hardware ensures these bags withstand the test of time, making them not only a fashion statement but also a wise investment.
The GG belt has become a quintessential accessory for fashion aficionados. Its instantly recognizable interlocking GG logo exudes a sense of sophistication and refinement. Crafted with utmost care, Gucci belts are made from premium leather, showcasing impeccable quality. The attention to detail is evident in the flawless stitching, and the signature GG buckle adds a touch of glamour to any outfit. A Gucci belt is more than just an accessory; it's a timeless piece that completes any ensemble with panache.
The GG knot earrings are a dazzling testament to Gucci's mastery of fine jewelry. These exquisite earrings feature the iconic GG motif intertwined into a captivating knot design. Crafted from lustrous metals and encrusted with sparkling diamonds, these earrings effortlessly elevate any look. Gucci's meticulous attention to detail ensures that each earring exudes opulence and brilliance. Wearing the GG knot earrings is not just a fashion choice, but a celebration of exceptional craftsmanship.
Gucci's commitment to excellence shines through its range of high-quality products. From the iconic bags to the coveted GG belt and the enchanting GG knot earrings, each piece showcases the brand's dedication to unparalleled craftsmanship. With their timeless designs, impeccable materials, and meticulous attention to detail, these Gucci creations are not merely fashion items, but symbols of elegance and luxury. Investing in these designer pieces means indulging in lasting beauty and style, making them cherished treasures that will endure for generations to come.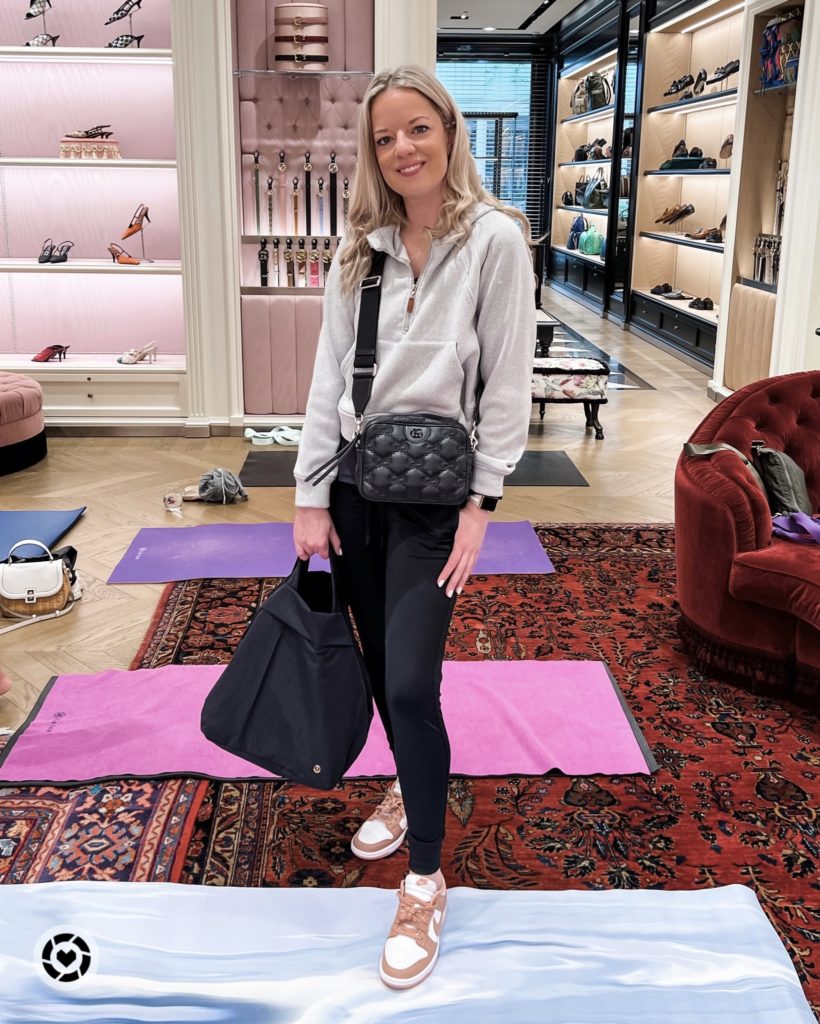 Light Gray Amazon Scuba Pullover / GG Matelassé Small Bag / Amazon Joggers / Nike Dunks / Lululemon On My Level Bag 2.0 / Lululemon The Mat Yoga Mat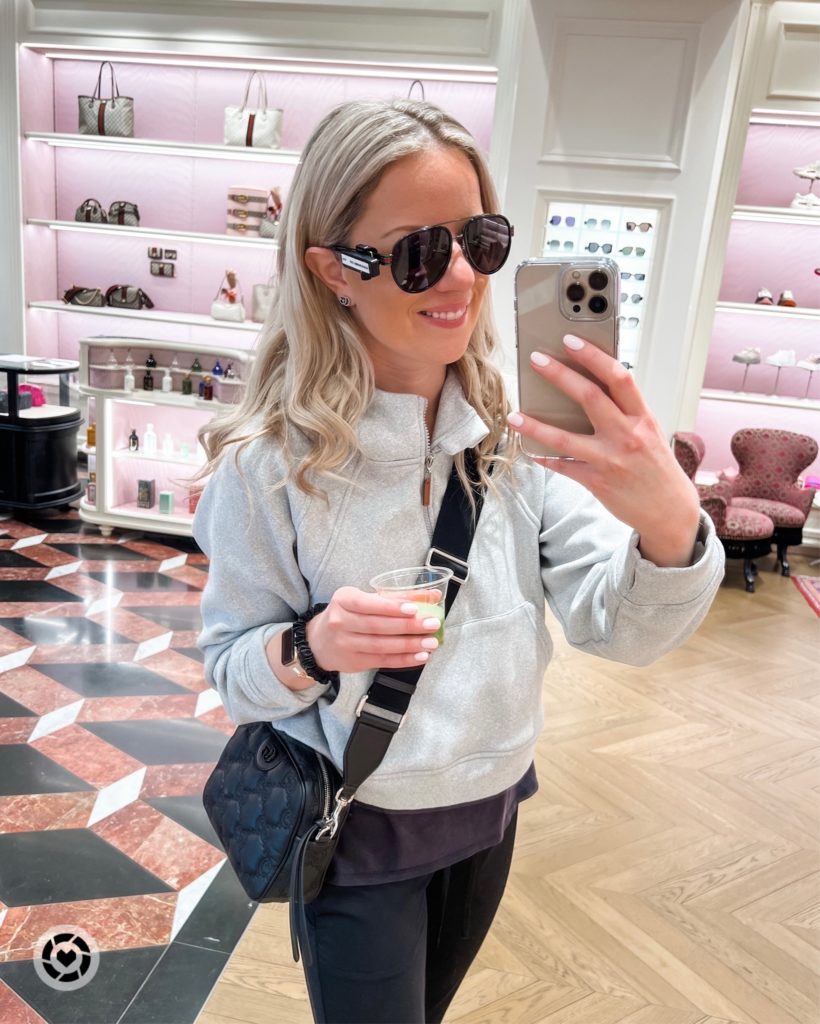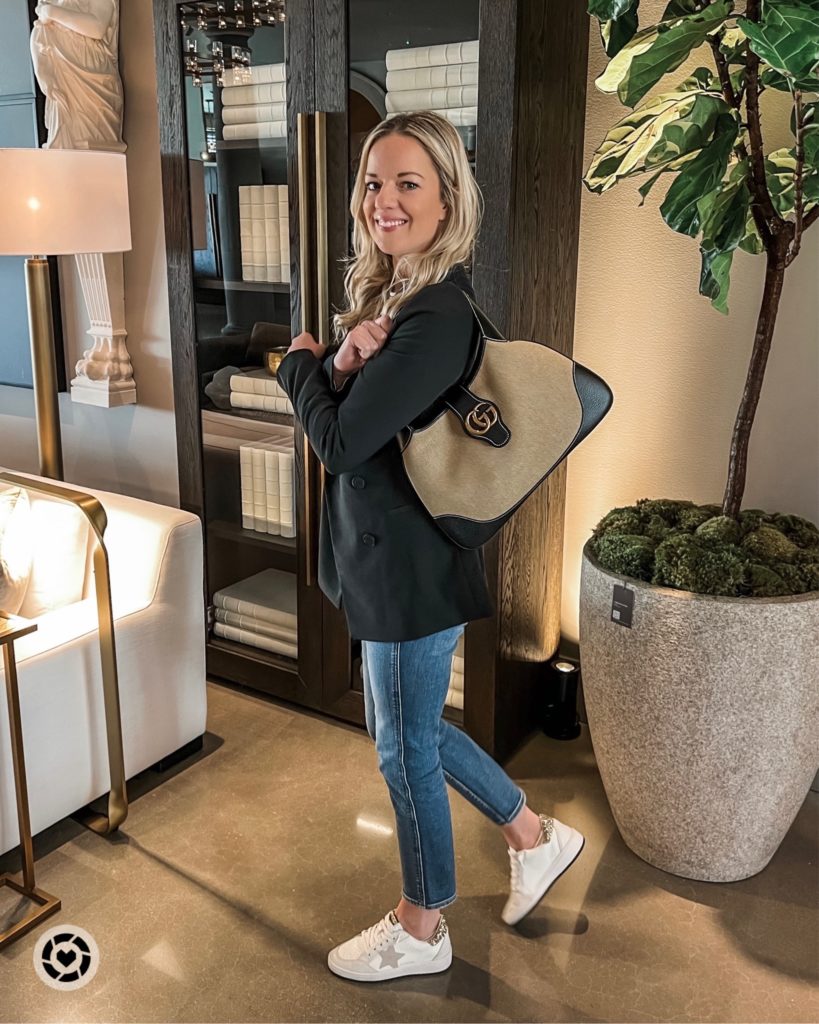 Gucci Aphrodite Medium Shoulder Bag / The Drop Women's Kurt Double Breasted Blazer / Amazon Essentials Women's Supersoft Terry Pleated-Sleeve Sweatshirt / Levi's Women's Wedgie Straight Jeans / Vintage Havana Reflex Sneakers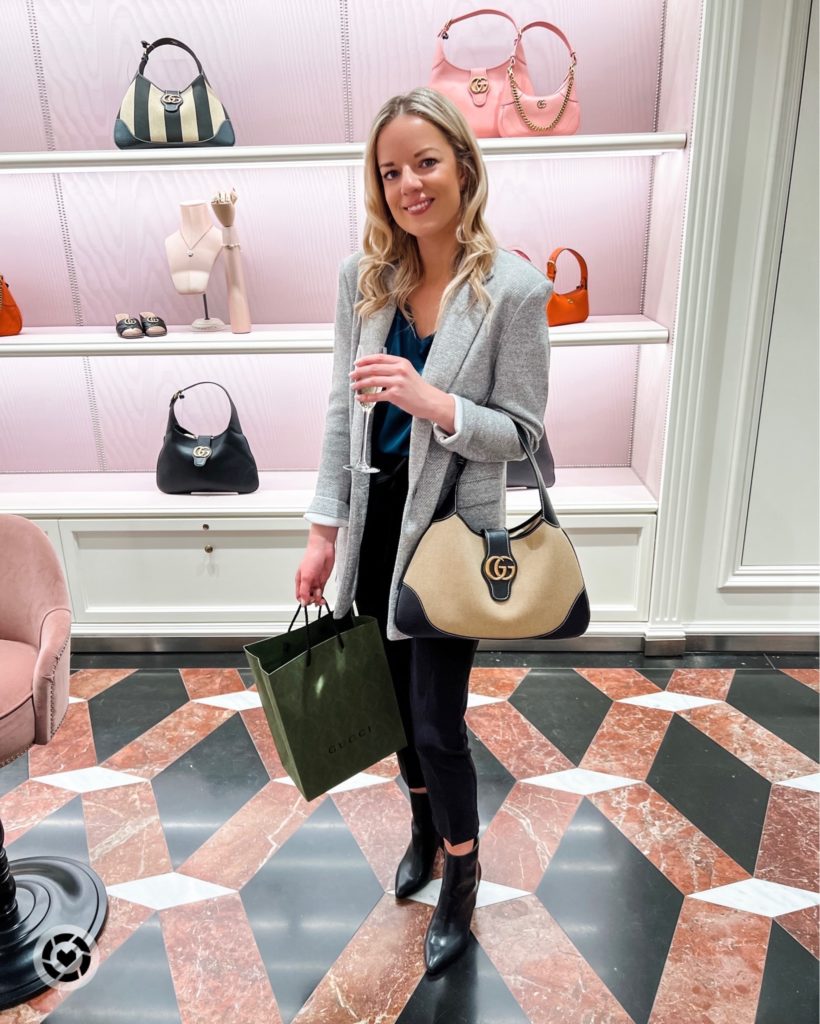 Double G Gucci Earrings / Satin V-Neck Blouse / Topshop Women's Knit Blazer / Similar Amazon Blazer / Gucci Aphrodite Medium Shoulder Bag / Amazon Waist Tie Cropped Slacks / Point Toe Booties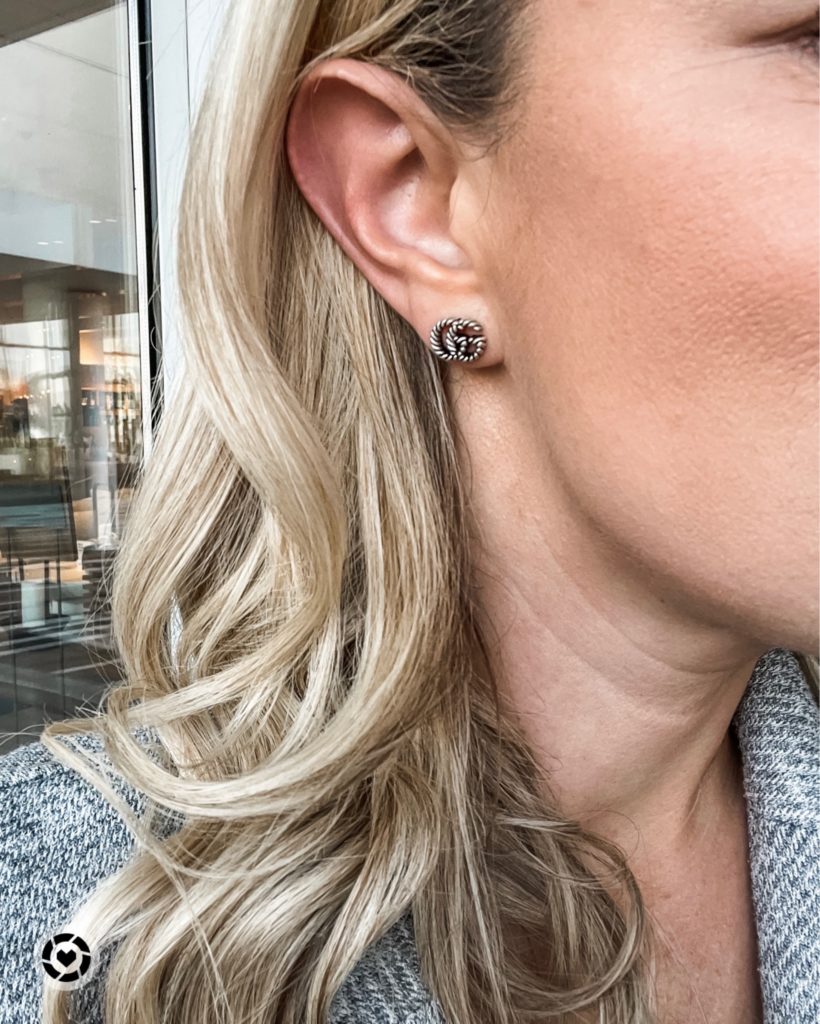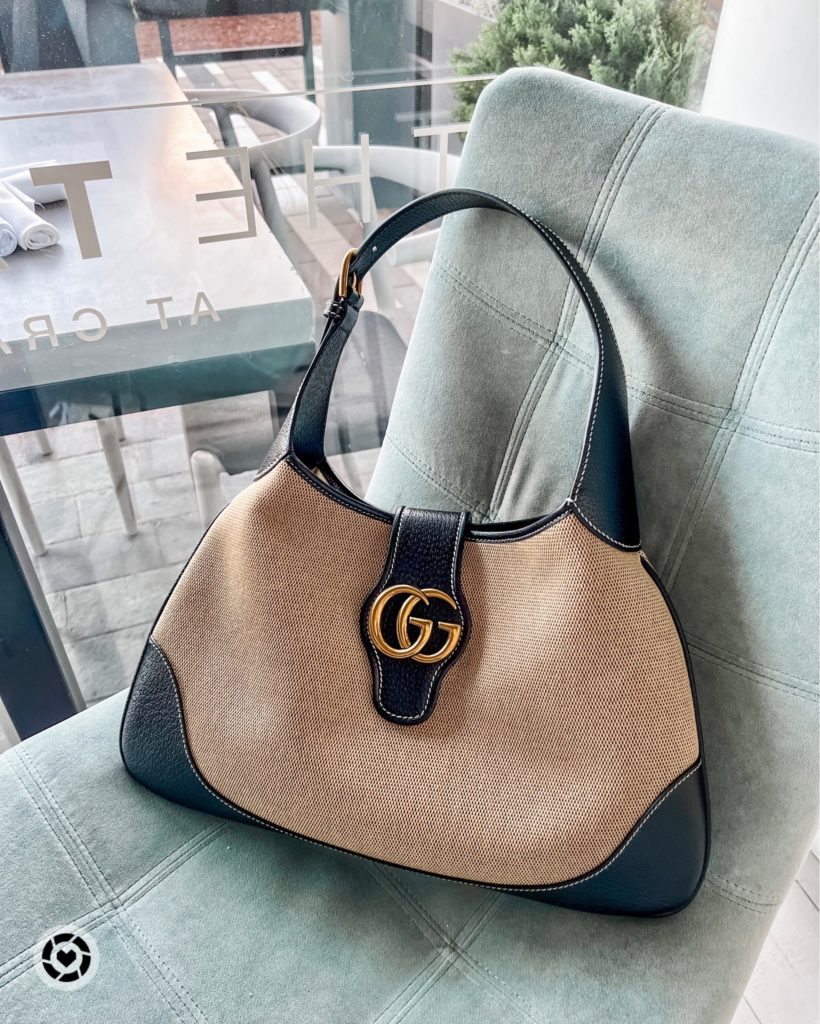 Gucci Aphrodite Medium Shoulder Bag
BLANKNYC Faux Suede Moto Bomber / High Neck Bodysuit / Gold Layered Initial Necklace / Faux Leather Wrap Skirt / Gucci Ophidia Shoulder Bag / Point Toe Booties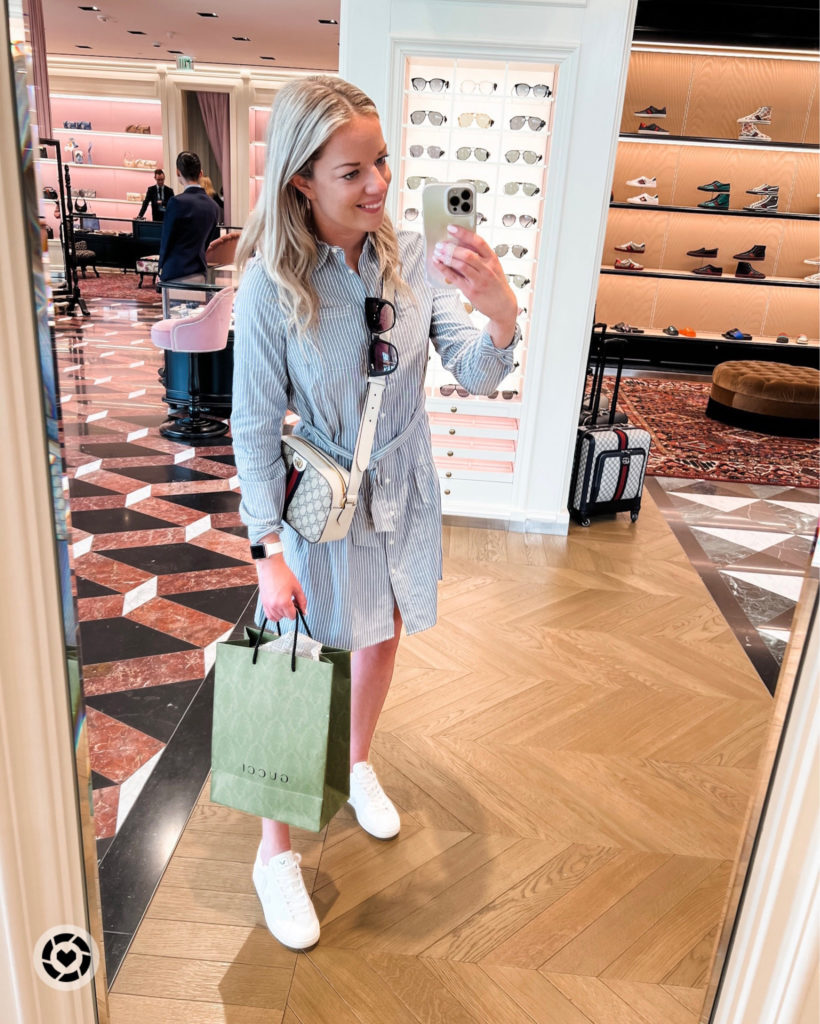 Quay Ever After Sunglasses / Gucci Ophidia Shoulder Bag / Veja Women's Urca Sneakers
Gucci Marmont Bag / Similar Amazon Crossbody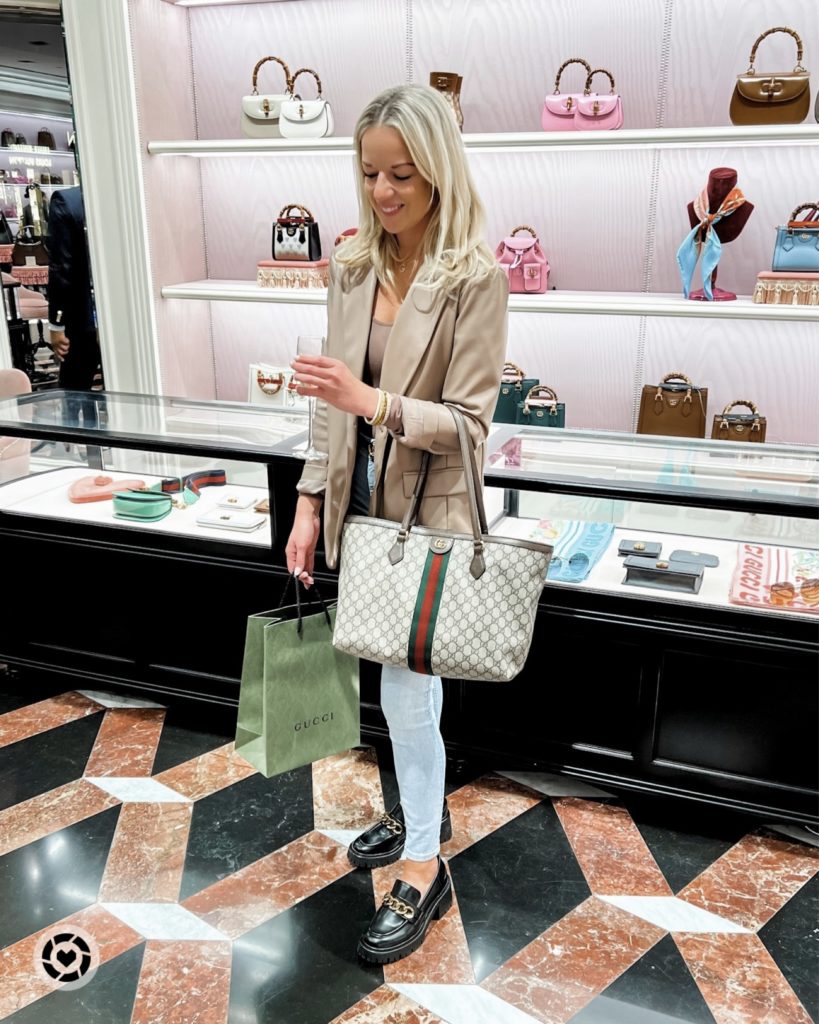 The Drop Leather Blazer / Abercrombie Long-Sleeve Scoopneck Bodysuit / Gucci Leather belt with Double G buckle / Mid Rise Light Wash Jeans / Gucci Ophidia GG Medium Tote / Zara Chain Trim Lug Sole Heeled Loafers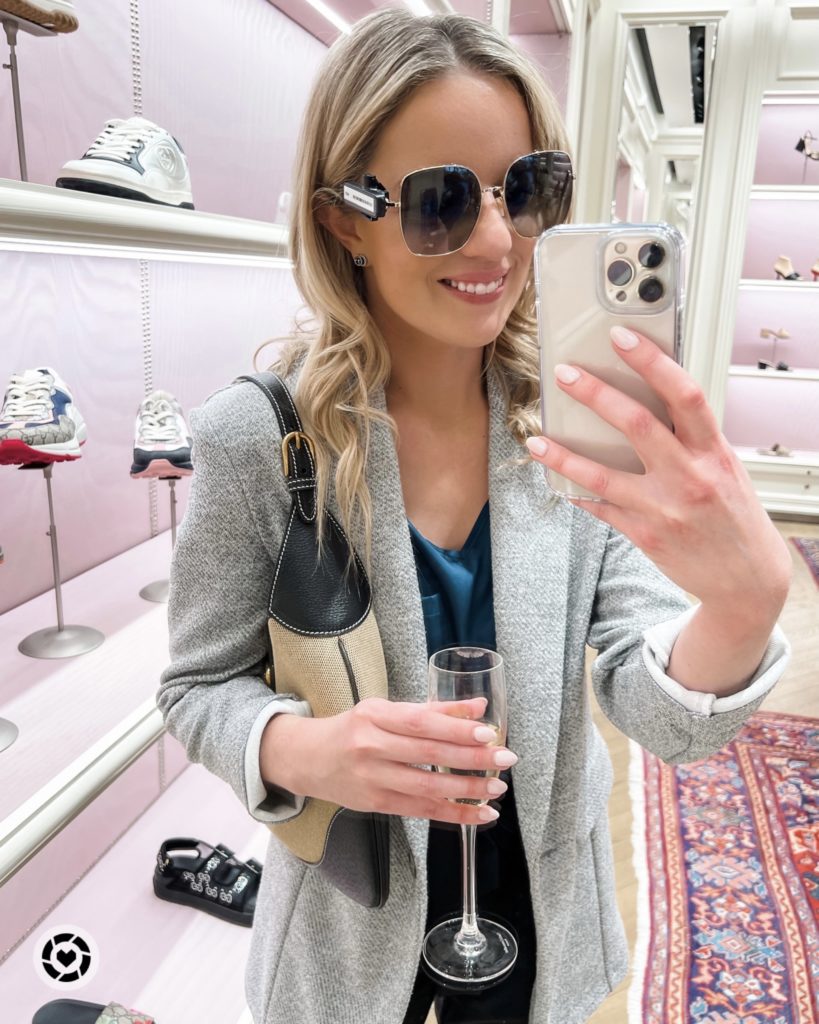 Double G Gucci Earrings / Satin V-Neck Blouse / Topshop Women's Knit Blazer / Similar Amazon Blazer / Gucci Aphrodite Medium Shoulder Bag / Amazon Waist Tie Cropped Slacks / Point Toe Booties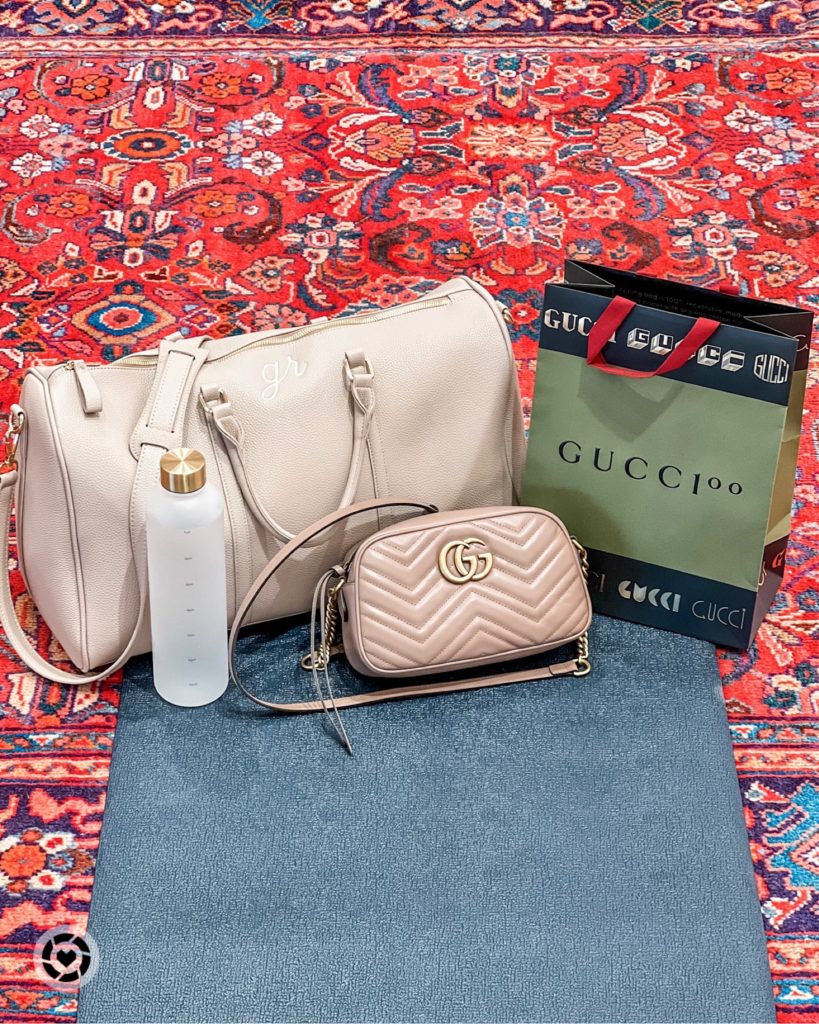 Love what you see? Please click the button above to follow me on the LTK app!
Did you know that you can follow me directly on the Amazon app? You sure can, click here to check out my Amazon Storefront and get updated when I make new posts and go live.
A Jetset Journal partners with several affiliate programs, meaning that I can earn a commission from purchases/clicks by those who visit this site at no additional cost to you!
As always the thoughts and opinions shared here are strictly my own. Please feel free to reach out with any questions or concerns via the contact page here.