If you buy something through my links, I may earn a commission.
Looking for stylish and affordable outfits to make a statement at upcoming bridal showers, fancy brunches, or as a wedding guest? We've got you covered! In this blog post, we've curated a selection of fabulous Amazon finds that will have you turning heads without breaking the bank. From classic jumpsuits and chic tote bags to summer-ready heels and trendy earrings, these outfit ideas are perfect for any special occasion. Let's dive right in!
Classic Jumpsuits for Effortless Elegance: Jumpsuits are the epitome of chic and versatile fashion. Opt for a tailored black jumpsuit with a flattering silhouette for an instant dose of elegance. Pair it with statement heels and bold earrings to complete the look. Remember, black is always a safe choice, but don't be afraid to experiment with other colors like deep navy or soft blush for a touch of sophistication.
Chic Tote Bags for Practical Style: A stylish tote bag is a must-have accessory for any fancy occasion. Look for one with a classic design and high-quality materials. Choose a neutral shade like beige or gray to effortlessly complement any outfit. Opt for a spacious tote to fit all your essentials while still looking fabulous. It's the perfect blend of fashion and functionality!
Summer Heels for Graceful Steps: Elevate your style with a pair of stunning summer heels. Strappy sandals in metallic shades or vibrant colors are on-trend and add a playful touch to your ensemble. Block heels are also a great choice for comfort without sacrificing style. Don't forget to break them in before the big event, so you can dance the night away in confidence!
Trendy Earrings to Complete the Look: Accessorize your outfit with trendy earrings that steal the spotlight. Hoops with unique embellishments or geometric shapes are all the rage right now. For a touch of glam, opt for chandelier earrings with sparkling crystals or pearls. The key is to let your earrings make a statement while complementing the overall look.
Dressing up for summer social events doesn't have to be a daunting task. With these fabulous Amazon finds, you can effortlessly create stylish and head-turning outfits. Remember to choose a classic jumpsuit, a chic tote bag, summer-ready heels, and trendy earrings to complete your ensemble. Embrace your personal style and have fun with your fashion choices. Get ready to make a fashionable entrance and enjoy the special moments in style!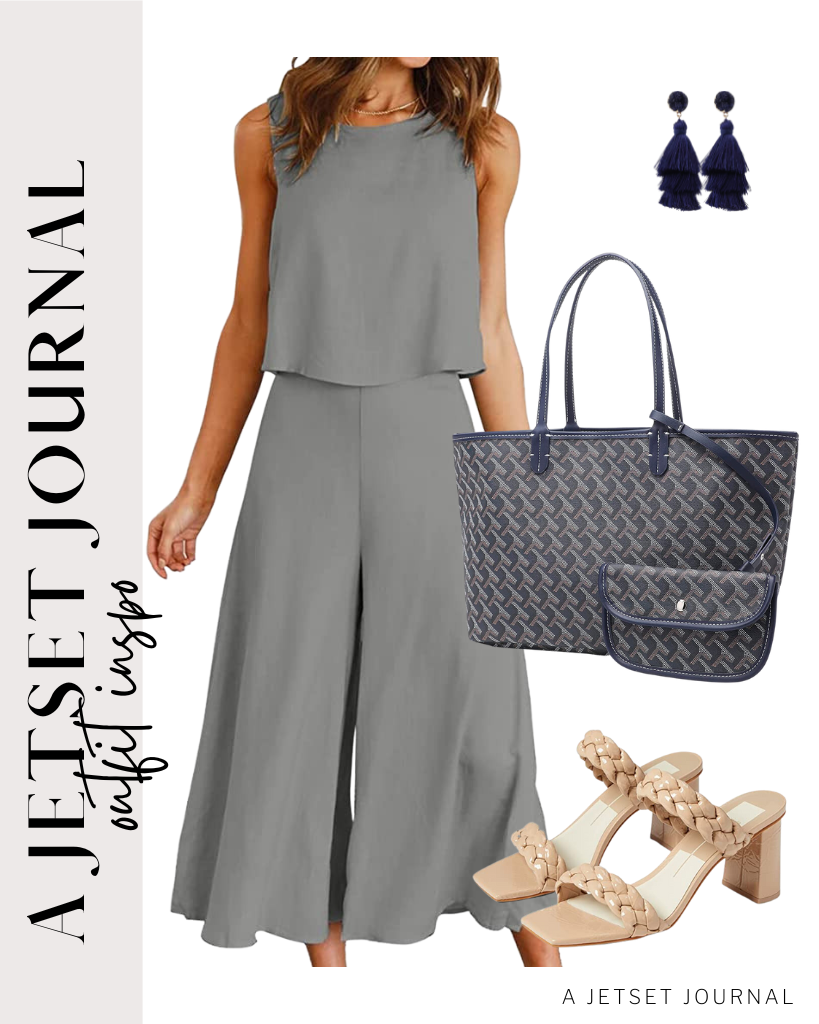 Cropped Wide Leg Pants Set Jumpsuit / Navy Tassel Earrings / Print Shoulder Bag / Braided Sandal Heels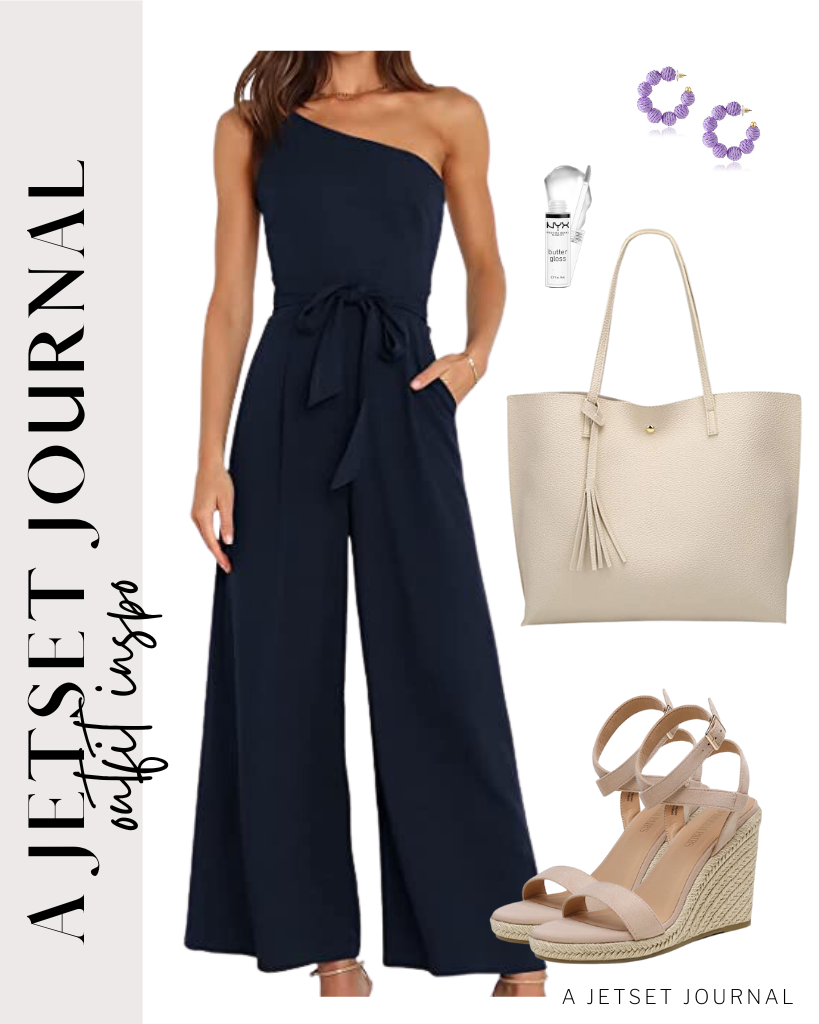 Dressy One Shoulder Sleeveless Tie Waist Jumpsuit / NYX PROFESSIONAL MAKEUP Butter Gloss / Raffia Ball Hoop Dangle Earrings / Soft Faux Leather Tote / Open Toe Dressy Espadrilles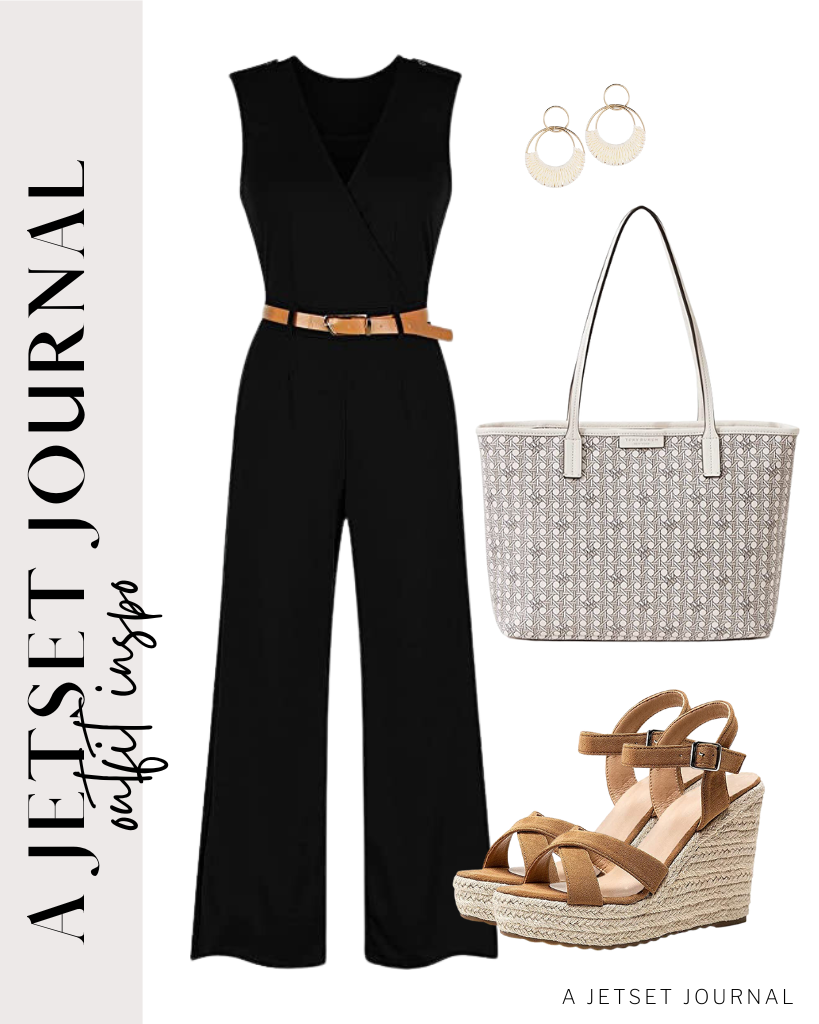 Button Up Wide Leg Jumpsuit / Rattan Weave Hoop Earrings / Tory Burch Women's Ever-Ready Small Tote / Ankle Strap Wedge Espadrilles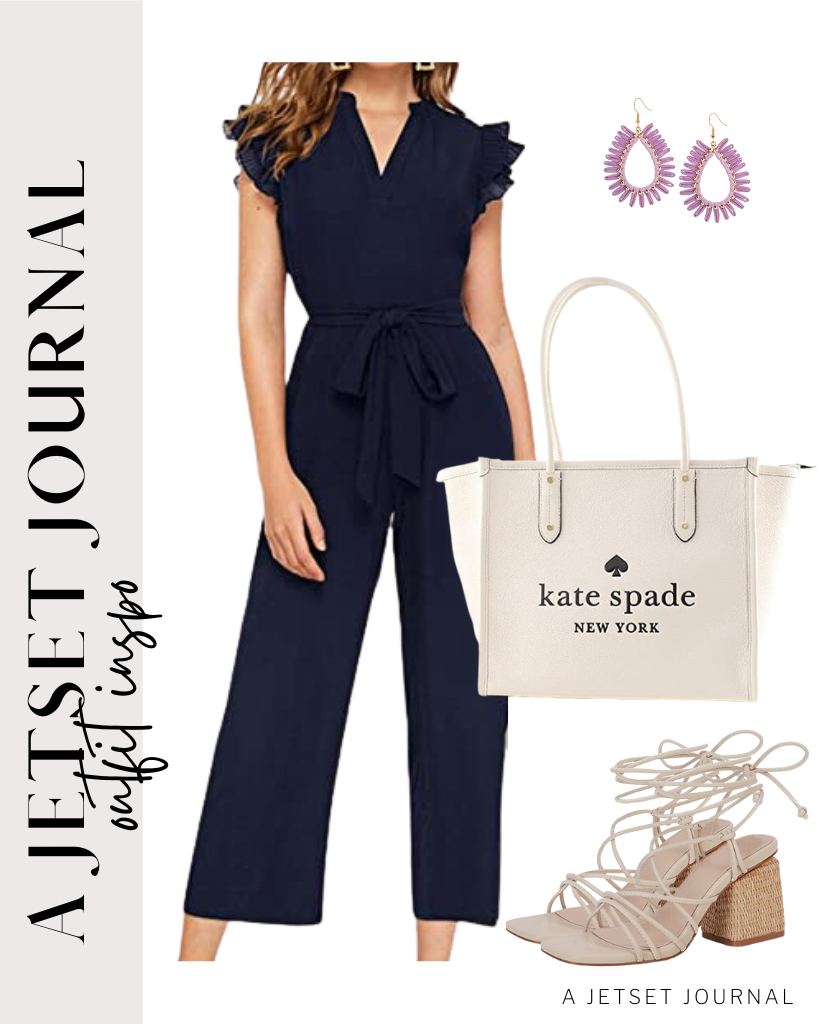 Layered Ruffle Cap Sleeve Jumpsuit / Boho Raffia Teardrop Earrings / Kate Spade Ella Tote / Lace Up Chunky Braided Heels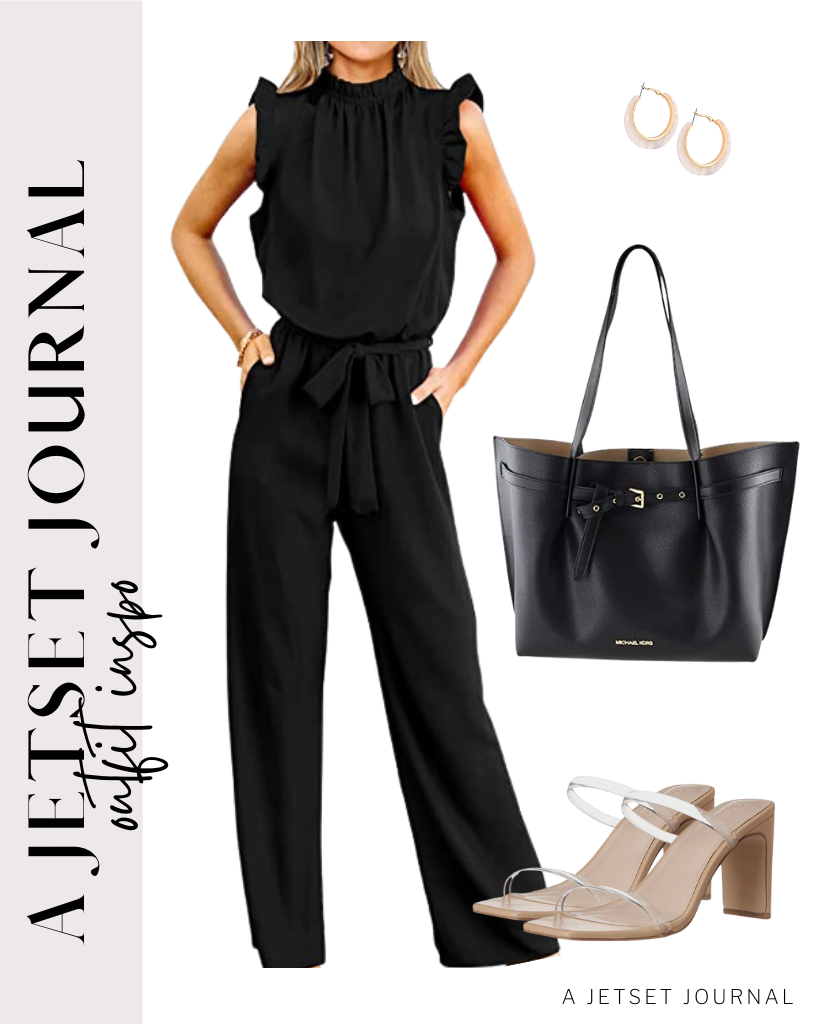 Sleeveless Ruffle Mock Neck Jumpsuit / Acrylic Hoop Earrings / Michael Kors Emilia Large Tote / Avery Square Toe Two Strap High Heeled Sandal
Love what you see? Please click the button above to follow me on the LTK app!
Did you know that you can follow me directly on the Amazon app? You sure can, click here to check out my Amazon Storefront and get updated when I make new posts and go live.
A Jetset Journal partners with several affiliate programs, meaning that I can earn a commission from purchases/clicks by those who visit this site at no additional cost to you!
As always the thoughts and opinions shared here are strictly my own. Please feel free to reach out with any questions or concerns via the contact page here.