If you buy something through my links, I may earn a commission.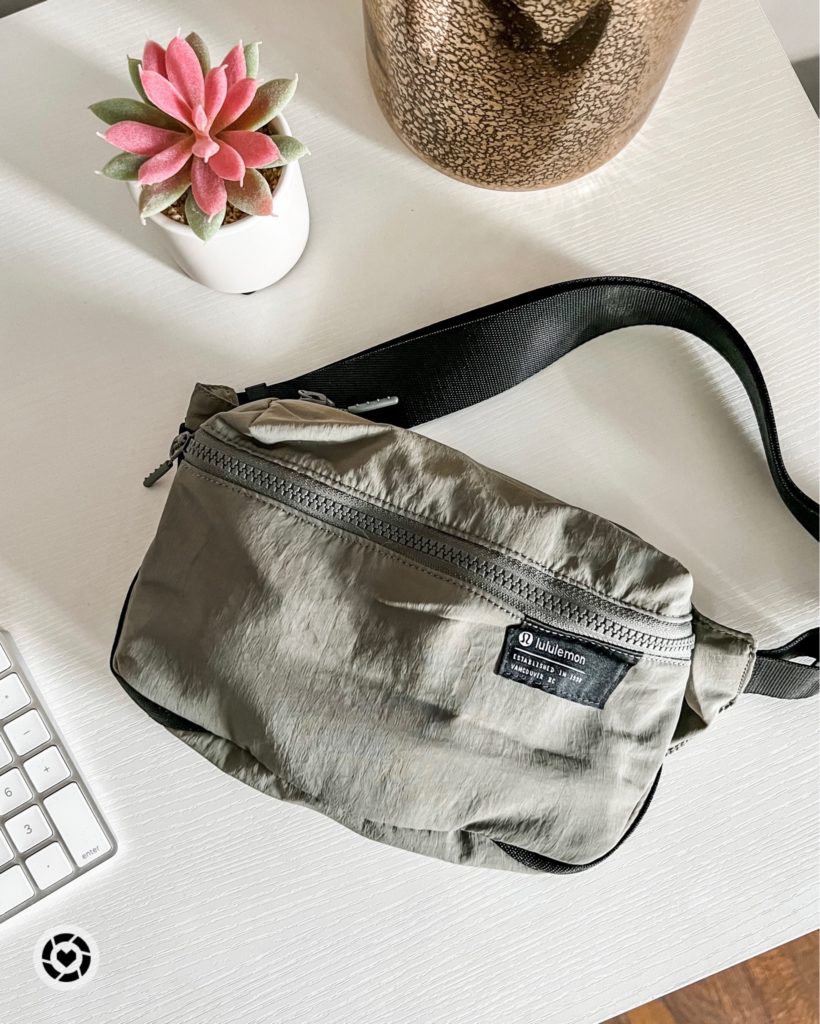 Are you looking for a trendy and functional way to carry your essentials while staying hands-free? Look no further than the Lululemon Clean Lines Belt Bag 2L. This stylish accessory is perfect for running errands, going to the gym, or even a night out on the town. Keep scrolling for my lululemon clean lines belt bag review.
Lululemon Clean Lines Belt Bag
One of the things I love most about the Lululemon Clean Lines Belt Bag is how spacious it is. Despite its compact size, it can hold all of your essentials including your phone, wallet, keys, and even a water bottle. Plus, the two pockets make it easy to stay organized on the go.
The bag's trendy design is another feature that makes it a must-have accessory. The sleek and minimalistic style is perfect for any outfit, and the variety of colors makes it easy to find the perfect match for your personal style.
Finally, the Lululemon Clean Lines Belt Bag is extremely durable, making it a reliable choice for everyday wear. The high-quality materials used to create this bag will withstand the test of time, ensuring that it will be a staple in your wardrobe for years to come.
In summary, the Lululemon Clean Lines Belt Bag 2L is a spacious, trendy, and durable accessory that is perfect for anyone on the go. Whether you're running errands or hitting the gym, this belt bag has got you covered.
Check out my Amazon Storefront
As always the thoughts and opinions shared here are strictly my own. Please feel free to reach out with any questions or concerns via the contact page here.