If you buy something through my links, I may earn a commission.
The weather is finally starting to warm up, which means it's time to start thinking about transitioning your wardrobe. But with the changing seasons comes the challenge of finding outfits that are both stylish and comfortable. That's why I'm here to help with some transition outfit ideas that will make you look and feel your best.
Maxi Dress and Denim Jacket
A maxi dress is a great option for transitioning seasons. It's flowy and comfortable, and it can be dressed up or down. To dress it up, pair it with a denim jacket and some heels. To dress it down, wear it with sandals and a cardigan.
Faux Leather Leggings and Cozy Cardigan
Faux leather leggings are another great transitional piece. They're warm enough to wear in the spring, but they're also light enough to wear in the summer. Pair them with a cozy cardigan for a stylish and comfortable look.
Distressed Jeans, Bodysuit, and Neutral Blazer
Distressed jeans are a classic staple for any season. They're casual and comfortable, but they can also be dressed up with a blazer or a button-down shirt. Pair them with a bodysuit for a sleek and sexy look.
These are just a few ideas to get you started. With a little creativity, you can easily find transition outfits that will make you look and feel your best. So don't be afraid to experiment and have fun with your style!
Here are some additional tips for creating transition outfits:
Layering is key. When the weather is in between seasons, it's important to layer your clothes so that you can adjust to the temperature as needed. For example, you might wear a tank top under a blouse or a sweater under a jacket.
Choose versatile pieces. When you're building your wardrobe, focus on pieces that can be worn in multiple ways. A maxi dress can be dressed up or down, a pair of jeans can be dressed casually or formally, and a blazer can be worn with a variety of different outfits.
Don't be afraid to mix and match. Don't be afraid to experiment with different combinations of clothes. You might be surprised at what looks good together.
Have fun with your style. Fashion is supposed to be fun, so don't take it too seriously. Experiment with different looks until you find something that makes you feel confident and comfortable.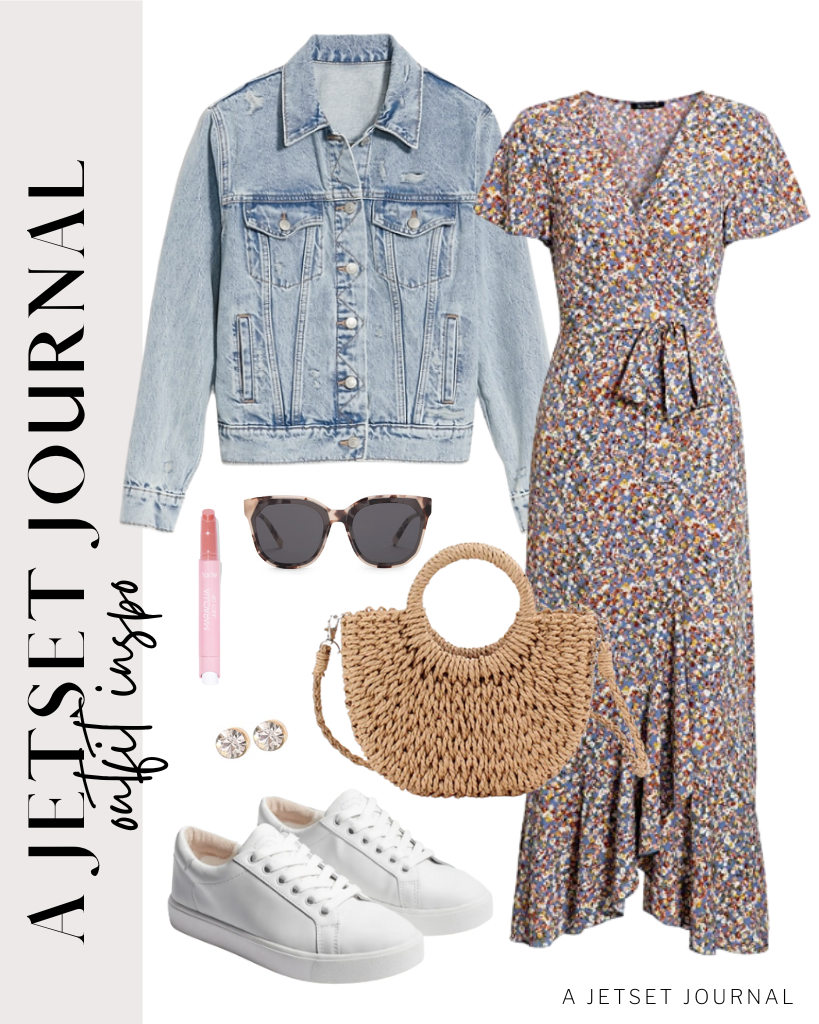 Ruffle Floral Wrap Maxi Dress / Oversized Vintage Denim Jacket / Studded Earrings Set / DIFF Eyewear Gia Designer Oversized Sunglasses / Rattan Straw Bag / Faux Leather Sneakers / Tarte Lip Gloss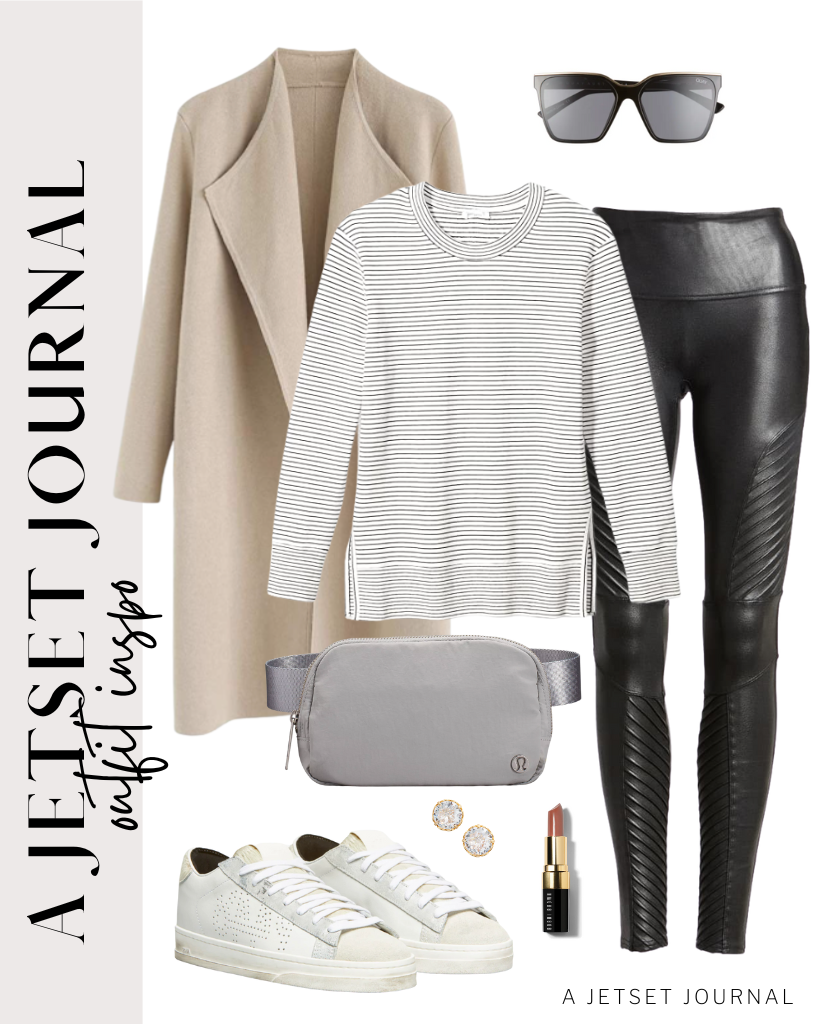 Open Front Knit Coat Cardigan / Quay Level Up Sunglasses / Daily Ritual Striped Long-Sleeve Crewneck / Faux Leather Leggings / Lululemon Everywhere Belt Bag / Studded Earrings Set / P448 Women's Jack Sneakers / Bobbi Brown Lip Color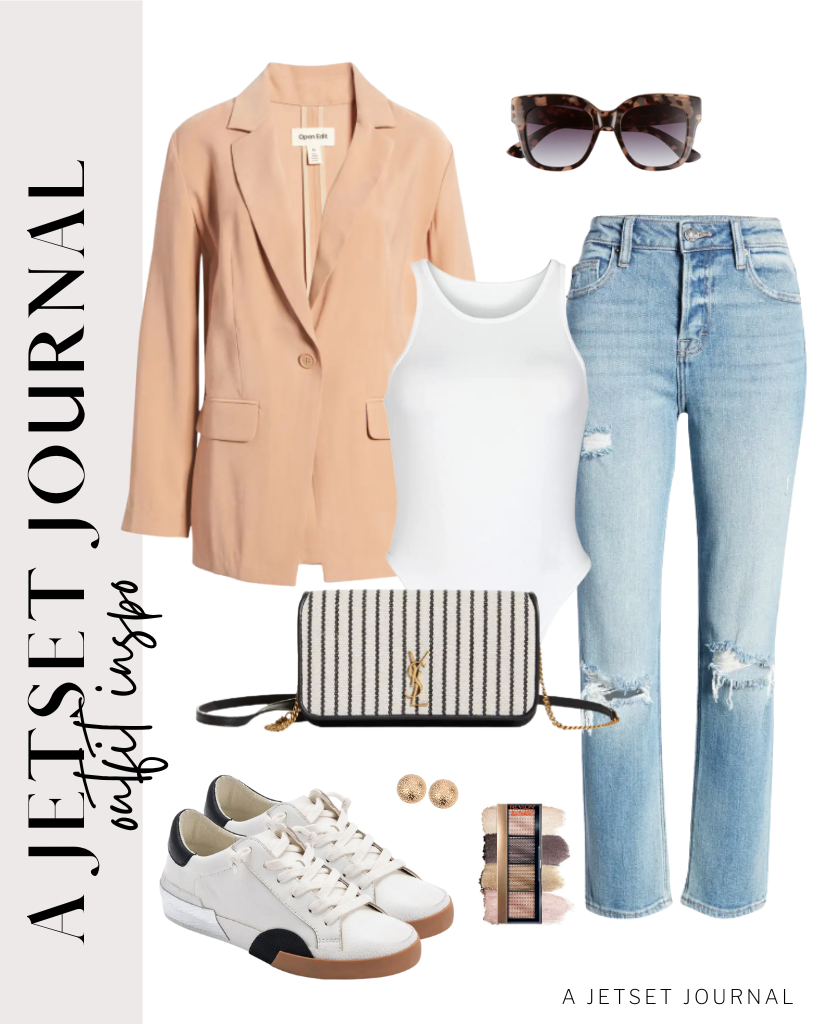 The Drop Women's Blake Long Blazer / Quay After Hours Sunglasses / High Neck Bodysuit / Levi's Wedgie Straight Jeans / Similar Amazon Bag / Studded Earrings Set / Dolce Vita Women's Zina Sneaker / Eyeshadow Palette by Revlon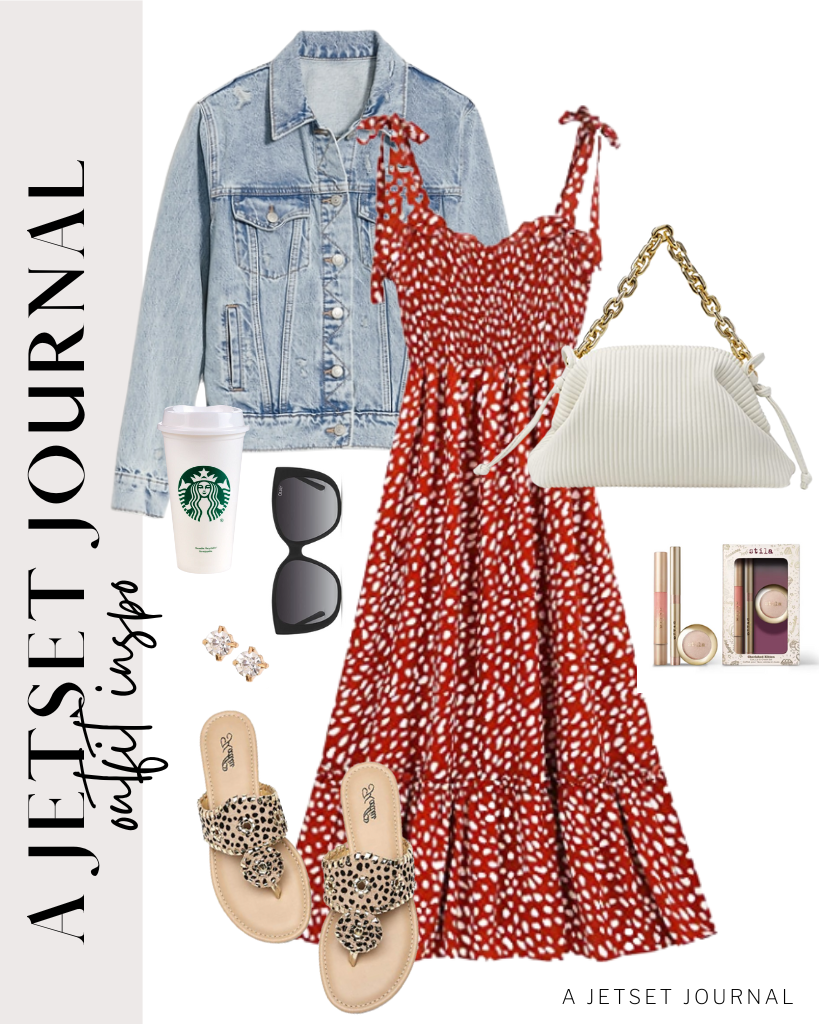 Denim Oversized Jean Jacket / Polka Dot Ruffles Midi Dress / Designer Dumpling Chain Pouch Bag / Quay Ever After Sunglasses / Studded Earrings Set / Dressy Thong Sandals / Stila Stay All Day Liquid Lipstick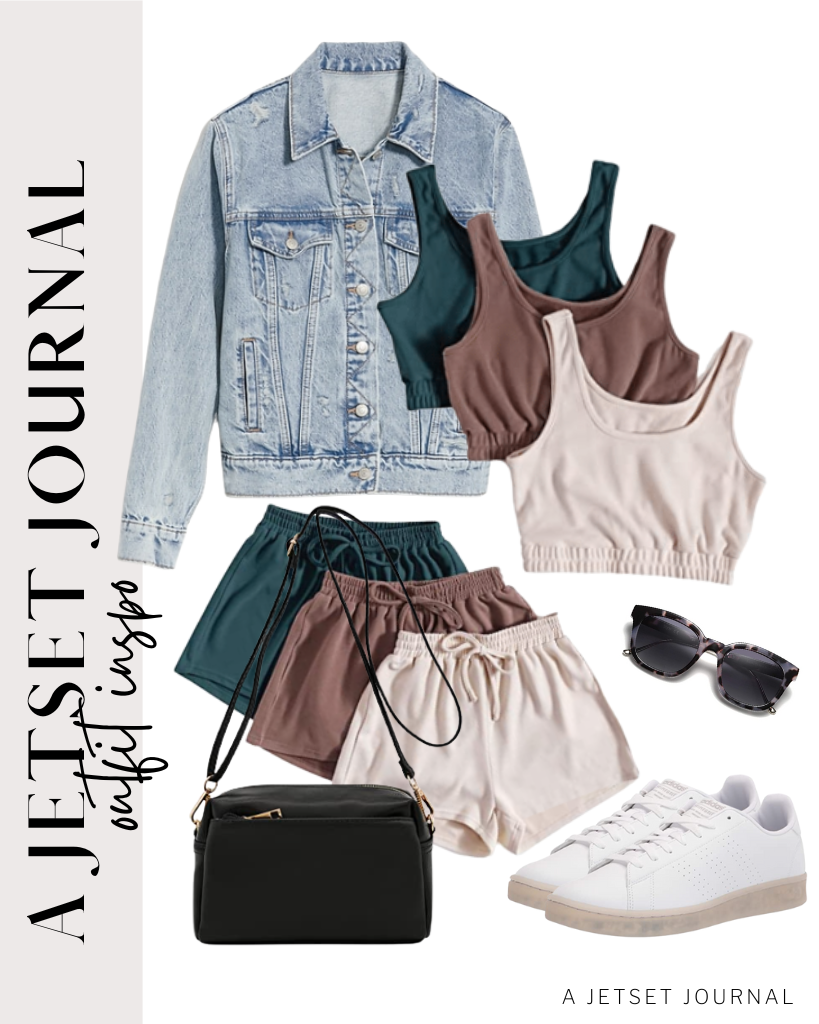 Denim Oversized Jean Jacket / Tank Crop Top and Elastic Waist Shorts Lounge Set / SOJOS Classic Square Polarized Sunglasses / Adidas Advantage Eco Sneaker / Triple Zip Small Crossbody Bag
Love what you see? Please click the button above to follow me on the LTK app!
Did you know that you can follow me directly on the Amazon app? You sure can, click here to check out my Amazon Storefront and get updated when I make new posts and go live.
A Jetset Journal partners with several affiliate programs, meaning that I can earn a commission from purchases/clicks by those who visit this site at no additional cost to you!
As always the thoughts and opinions shared here are strictly my own. Please feel free to reach out with any questions or concerns via the contact page here.