If you're like me, then you can't get enough Amazon. Sweater weather is approaching, and I am OBSESSED with these new Amazon sweaters for the upcoming season. Buckle up, because there are some good ones available this year!
I am loving all of the neutral fall colors, they go well with everything! Also, the burnt orange and burgundy colors are some of my favorite looks for fall. The knit fabrics are so cozy, it makes me excited to be snuggled up in a comfortable sweater and enjoying the crisp fall air. There are so many new styles to choose from, so I made sure to include sweaters as well as open cardigans, so that there's a little something for everyone.
As always, to shop these sweaters, just click the item name below the photo that you would like to shop and you will be linked to that product on Amazon.
Keep scrolling to find my LTK page, linked at the bottom of this blog post! There, you can find a ton of other fashion and lifestyle posts that you'll love.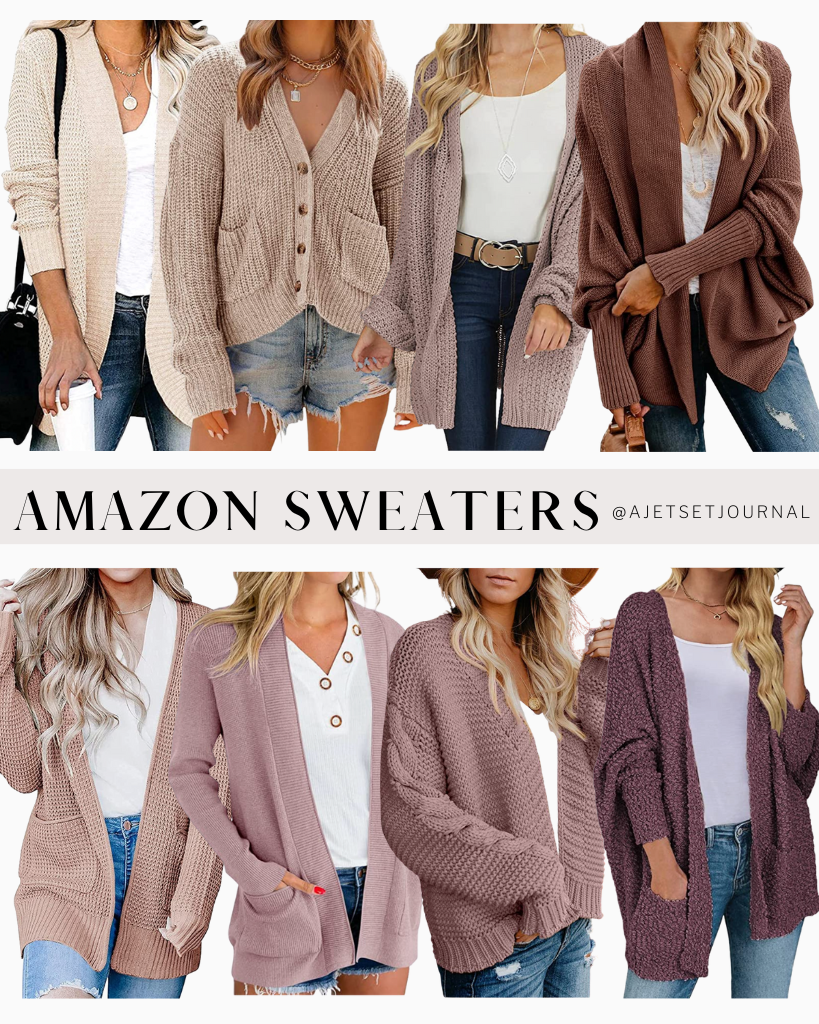 1. Cardigan / 2. Button Up Cardigan / 3. Open Cardigan / 4. Slouchy Cardigan
5. Waffle Knit Cardigan / 6. Open Cardigan / 7. Cable Knit Cardigan / 8. Bat Sleeve Cardigan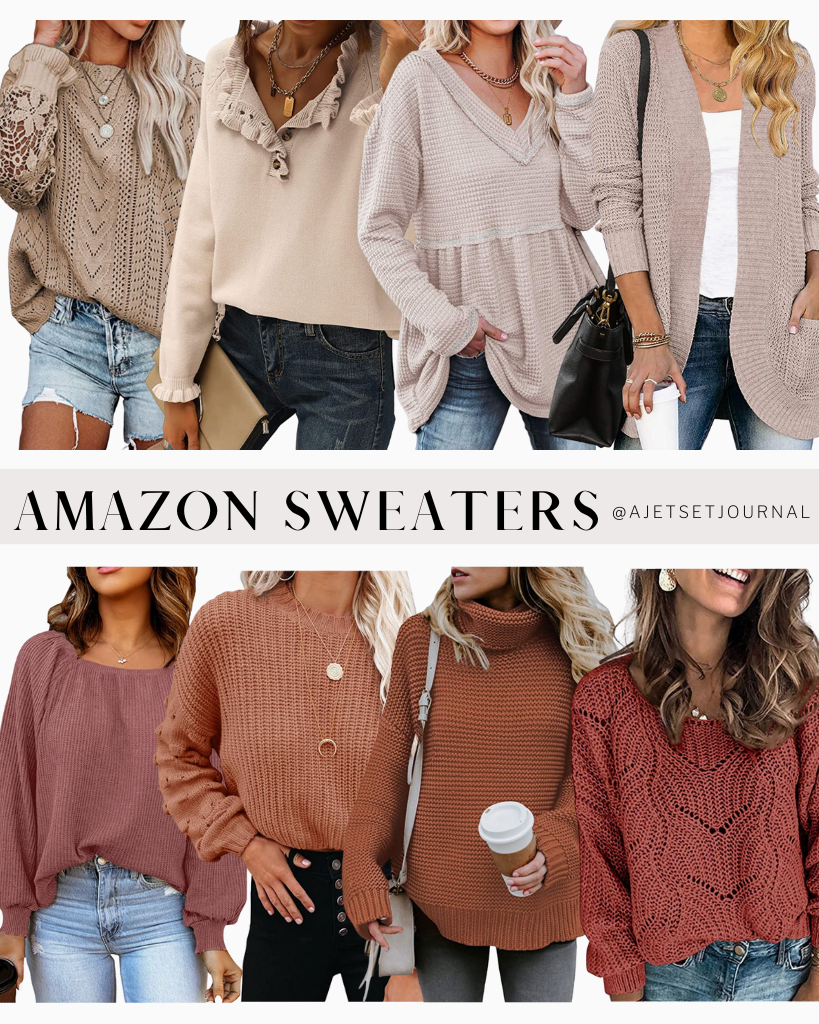 1. Crochet Lace Sweater / 2. Ruffle Neck Sweater / 3. Waffle V Neck Sweater / 4. Open Front Cardigan
5. Square Neck Waffle Top / 6. Pom Sleeve Pullover / 7. Turtleneck Sweater / 8. Crochet Pullover
Love what you see? Please click the button above to follow me on the LTK app!
Did you know that you can follow me directly on the Amazon app? You sure can, click here to check out my Amazon Storefront and get updated when I make new posts and go live.
A Jetset Journal partners with several affiliate programs, meaning that I can earn a commission from purchases/clicks by those who visit this site at no additional cost to you!
As always the thoughts and opinions shared here are strictly my own. Please feel free to reach out with any questions or concerns via the contact page here.