If you buy something through my links, I may earn a commission.
The Lululemon On My Level Bag is quickly gaining popularity so I wanted to snag it before it sells out (eh hem like the Lulu belt bag) and see what I think of it for myself.
When it comes to finding the perfect everyday bag, I am constantly on the lookout for a blend of style, functionality, and durability. That's why I can't help but rave about the Lululemon On My Level Bag. This versatile gem ticks all the boxes, effortlessly blending fashion with practicality. In this blog post, I'll delve into the reasons why I adore this bag so much.
Spaciousness that Meets All My Needs: The Lululemon On My Level Bag boasts an impressive interior that offers ample space for all my essentials and more. Its roomy design accommodates my laptop, gym gear, a change of clothes, and even a water bottle. Say goodbye to the days of struggling to fit everything in a tiny bag; this bag allows me to effortlessly carry everything I need.
Exceptional Quality and Craftsmanship: One of the standout features of the Lululemon On My Level Bag is its remarkable quality and craftsmanship. Made from durable materials, it can withstand the test of time and the demands of my busy lifestyle. The bag's sturdy construction ensures it stays in top-notch condition, even with frequent use. From the reinforced stitching to the premium zippers, every detail exudes reliability and longevity.
Elevated Elegance with Gold Hardware: The Lululemon On My Level Bag takes everyday style to new heights with its elegant gold hardware. This subtle touch adds a sophisticated and luxurious vibe to the bag, setting it apart from other ordinary options. Whether I'm headed to the office, the gym, or a casual outing, this bag effortlessly elevates my ensemble, making a statement wherever I go.
The Lululemon On My Level Bag has truly won my heart with its spaciousness, exceptional quality, and elegant gold hardware. It has become my go-to companion for any occasion, seamlessly blending functionality with style. Whether I'm running errands, hitting the gym, or going on a weekend adventure, this bag has never let me down. If you're in search of a bag that offers the perfect combination of fashion and functionality, the Lululemon On My Level Bag is an absolute must-have. Trust me; it will quickly become your favorite go-to bag, just as it has become mine. And if you are looking for a more affordable Amazon version, keep scrolling to see what I found!
Lululemon On My Level Bag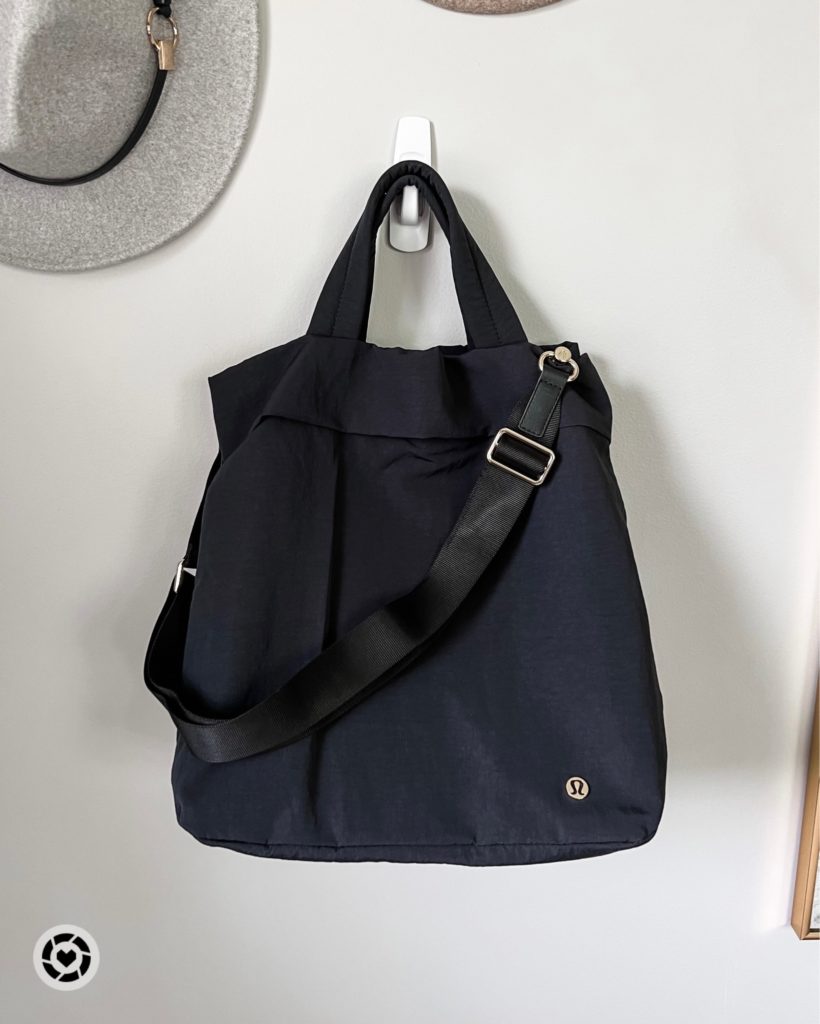 On My Level Bag Amazon Version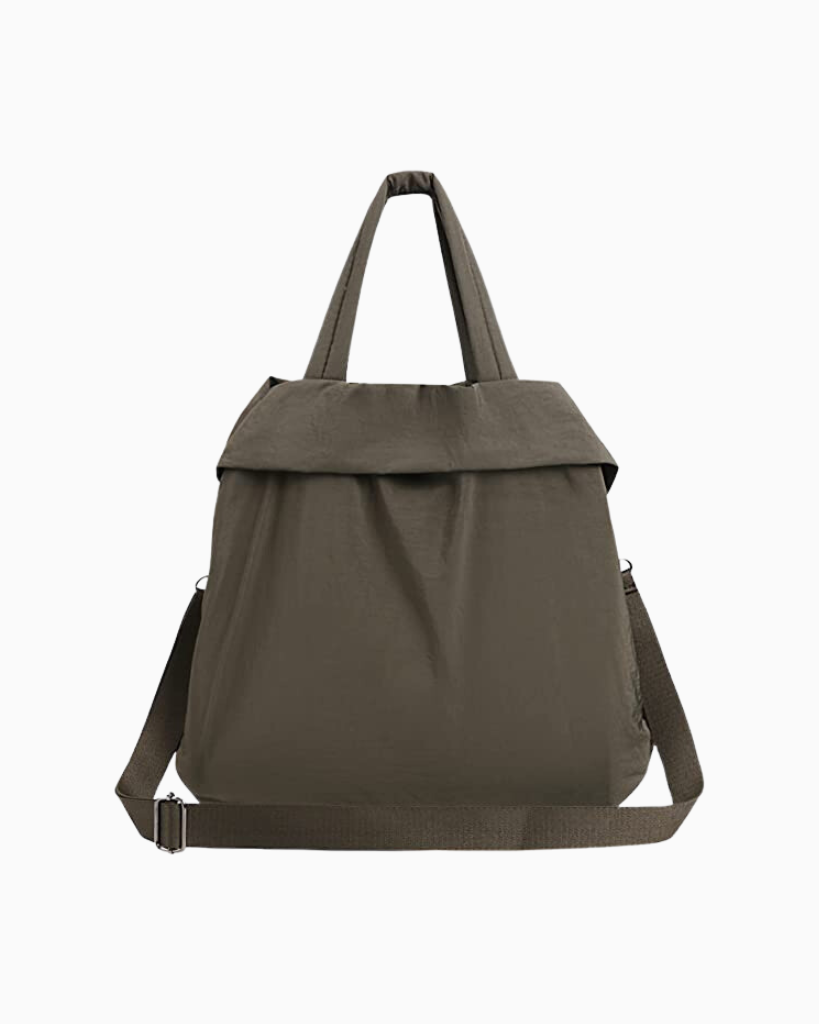 Love what you see? Please click the button above to follow me on the LTK app!
Did you know that you can follow me directly on the Amazon app? You sure can, click here to check out my Amazon Storefront and get updated when I make new posts and go live.
A Jetset Journal partners with several affiliate programs, meaning that I can earn a commission from purchases/clicks by those who visit this site at no additional cost to you!
As always the thoughts and opinions shared here are strictly my own. Please feel free to reach out with any questions or concerns via the contact page here.