If you buy something through my links, I may earn a commission.
April is a time for new beginnings, and what better way to start fresh than with a new wardrobe? If you're looking to update your look without breaking the bank, here are five outfit ideas that will make you feel confident and beautiful this spring:
1. Cozy Sweater, Distressed Jeans and Trendy White Sneakers
A cozy sweater is a must-have for any woman's wardrobe. It's perfect for those warm spring days when you want to feel comfortable and stylish. Pair it with distressed jeans and some trendy white sneakers for a casual and effortless look.
2. Half Zip Sweater, Distressed Skinny Jeans and Retro Aviator Sunnies
A half zip sweater is a great option for those days when the weather is in between seasons. It's warm enough to keep you comfortable, but it's also light enough to wear on warmer days. Pair it with distressed skinny jeans and some retro aviator sunnies for a stylish and put-together look.
3. High Neck Bodysuit, Distressed Relaxed Jeans and Designer Tote Bag
A high neck bodysuit is a great way to show off your curves. Pair it with distressed relaxed jeans and a designer tote bag for a polished and sophisticated look.
4. Polo and Pleated Skirt with Faux Leather Backpack
A polo shirt is a classic piece that can be dressed up or down. Pair it with a pleated skirt and a faux leather backpack for a feminine and stylish look.
5. Loose Fit Blazer, Bodysuit and White Star Sneakers
A loose fit blazer is a great way to add a touch of sophistication to any outfit. Pair it with a bodysuit and white star sneakers for a casual and trendy look.
These are just a few ideas to get you started. With a little creativity, you can easily find outfit ideas that will make you look and feel your best. So go out there and start shopping!
Tips for Dressing Confidently and Beautifully
Here are a few tips for dressing confidently and beautifully:
Wear clothes that fit well and flatter your figure.
Choose clothes that make you feel comfortable and confident.
Experiment with different styles and find what works best for you.
Don't be afraid to stand out from the crowd.
Be yourself and have fun with fashion!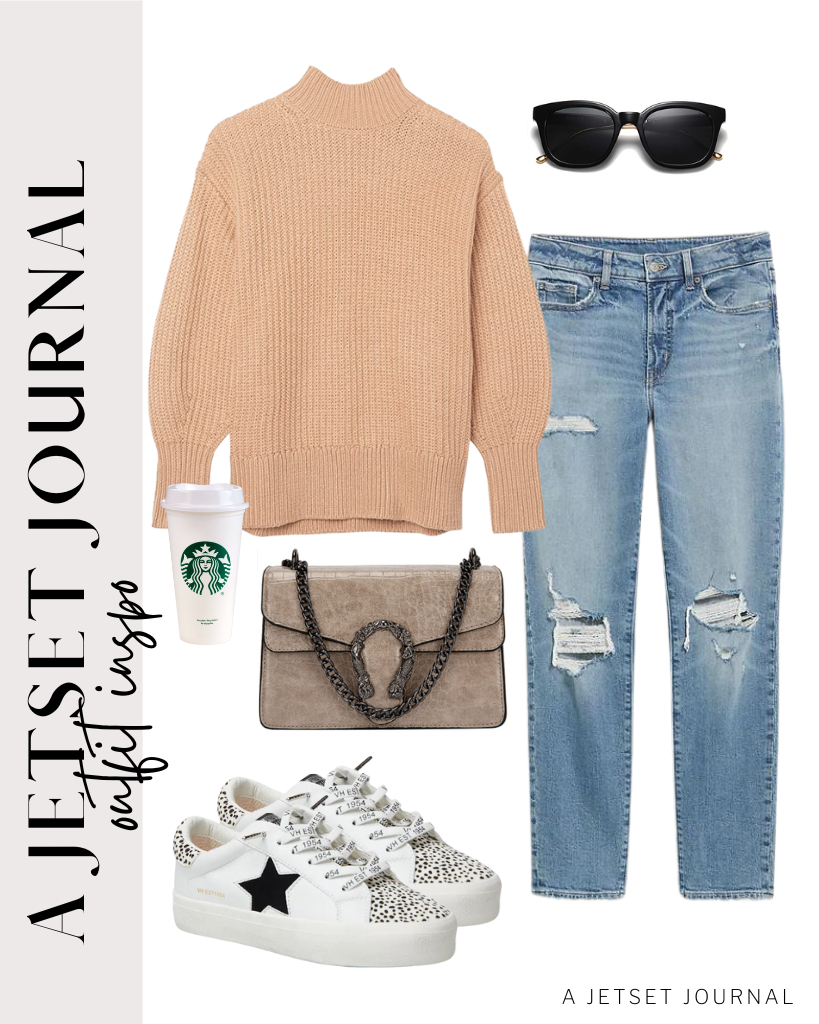 The Drop Rib Mock-Neck Sweater / SOJOS Classic Square Polarized Sunglasses / Levi's Women's 501 Crop Jeans / Luxury Style Leather Shoulder Bag / Vintage Havana Zaria Sneakers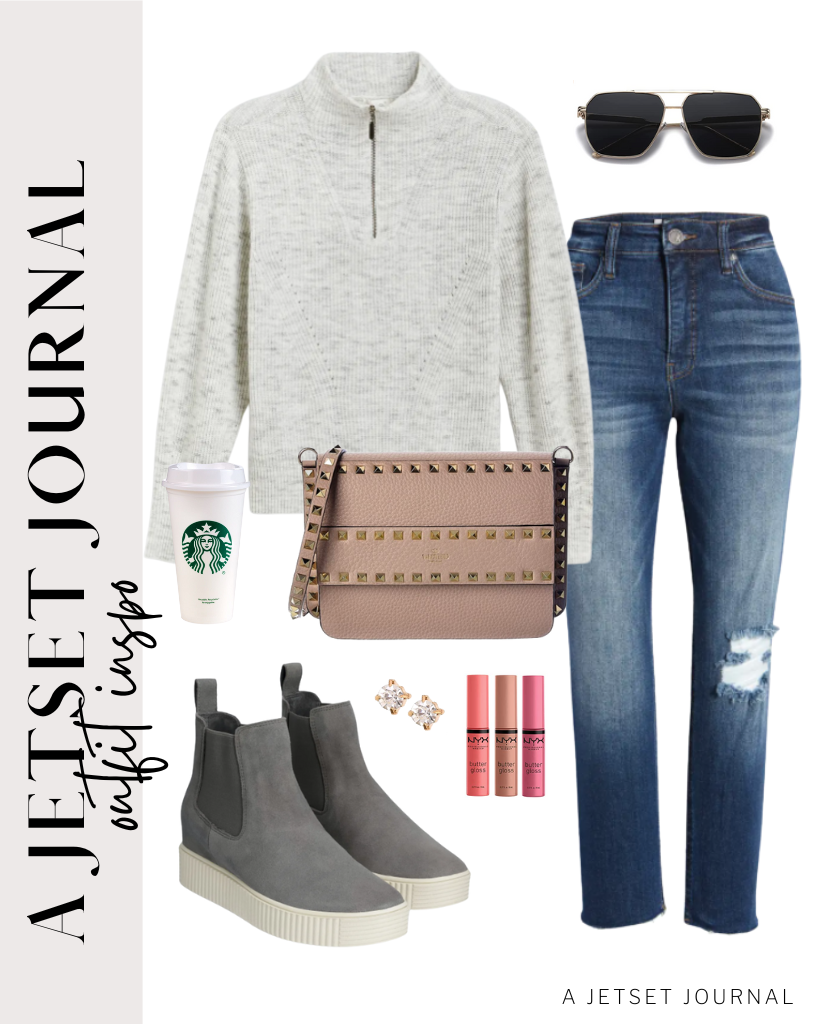 Amazon Pullover / SOJOS Retro Oversized Square Polarized Sunglasses / KUT from the Kloth Rachael Jeans / Studded Earrings Set / NYX Butter Gloss 3 Pack / Platform Wedge Sneakers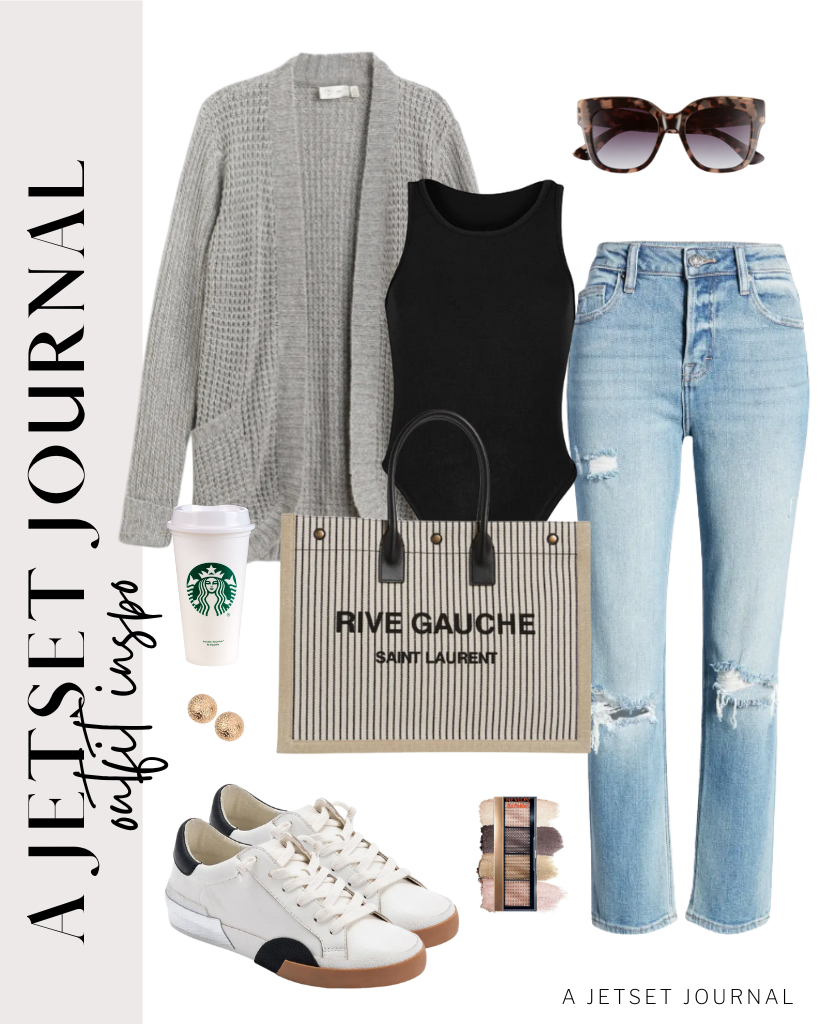 Amazon Essentials Jersey Stitch Open-Front Sweater / Quay Noosa Sunglasses / High Neck Bodysuit / Levi's Wedgie Straight Jeans / Similar Amazon Tote / Studded Earrings Set / Dolce Vita Women's Zina Sneaker / Eyeshadow Palette by Revlon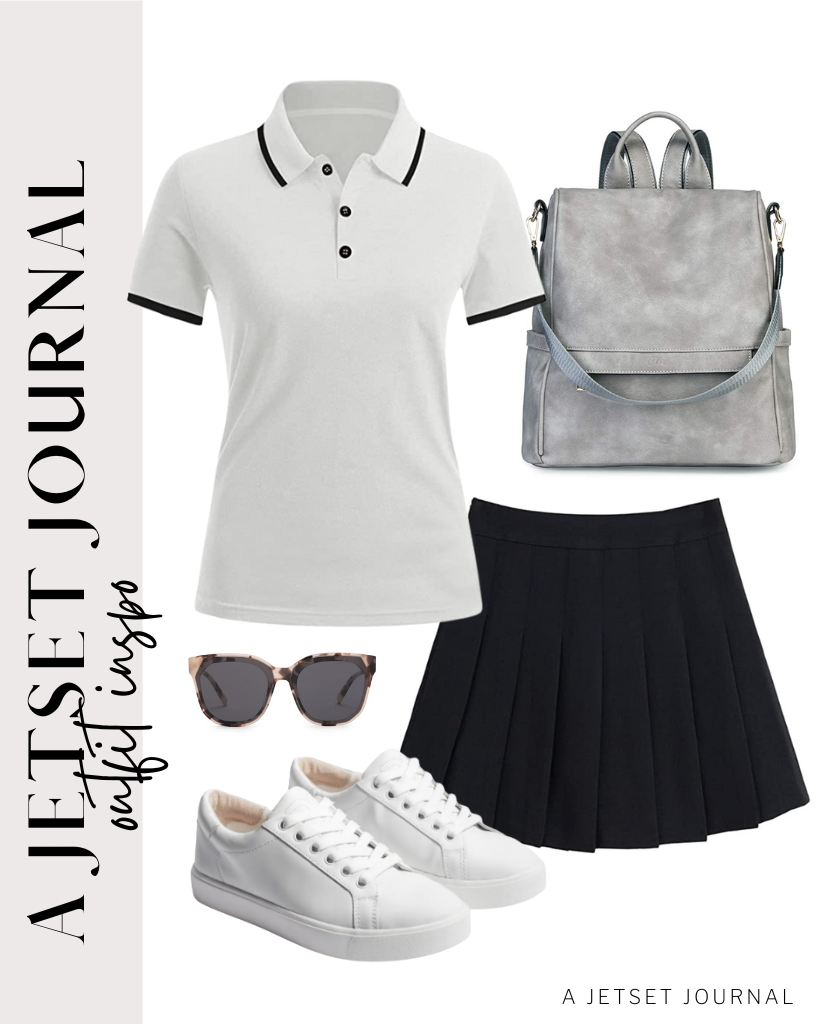 Short Sleeve Polo Shirt / Faux Leather Backpack Purse / DIFF Eyewear Gia Designer Oversized Sunglasses / High Waist Pleated Skirt / White Faux Leather Sneakers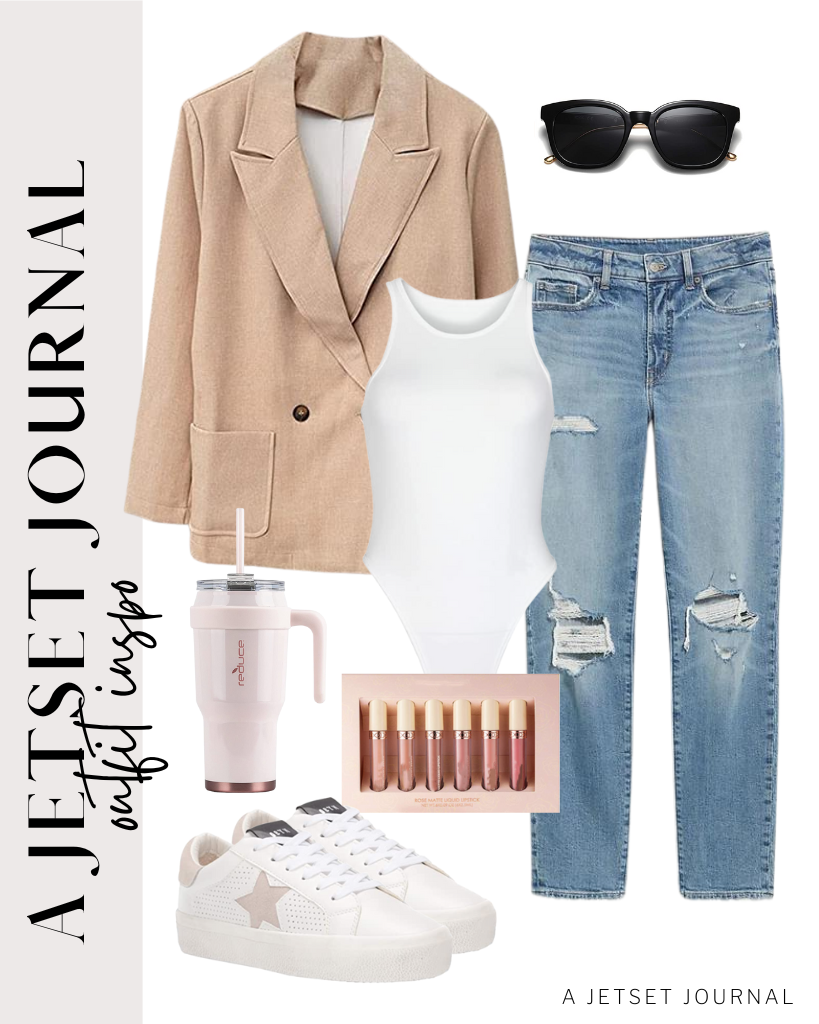 Lapel Collar Loose Blazer / High Neck Bodysuit / SOJOS Classic Square Polarized Sunglasses / Levi's Women's 501 Crop Jeans / 40 oz Tumbler / Velvety Lip Gloss Kit / Steve Madden Women's Starling Sneaker
Love what you see? Please click the button above to follow me on the LTK app!
Did you know that you can follow me directly on the Amazon app? You sure can, click here to check out my Amazon Storefront and get updated when I make new posts and go live.
A Jetset Journal partners with several affiliate programs, meaning that I can earn a commission from purchases/clicks by those who visit this site at no additional cost to you!
As always the thoughts and opinions shared here are strictly my own. Please feel free to reach out with any questions or concerns via the contact page here.