Hi there, thanks so much for checking out my blog post. I am rounding up some of my favorite influencer looks of all time. Keep Scrolling to shop the looks. In the meantime, here are some my most popular Amazon Collages and round ups.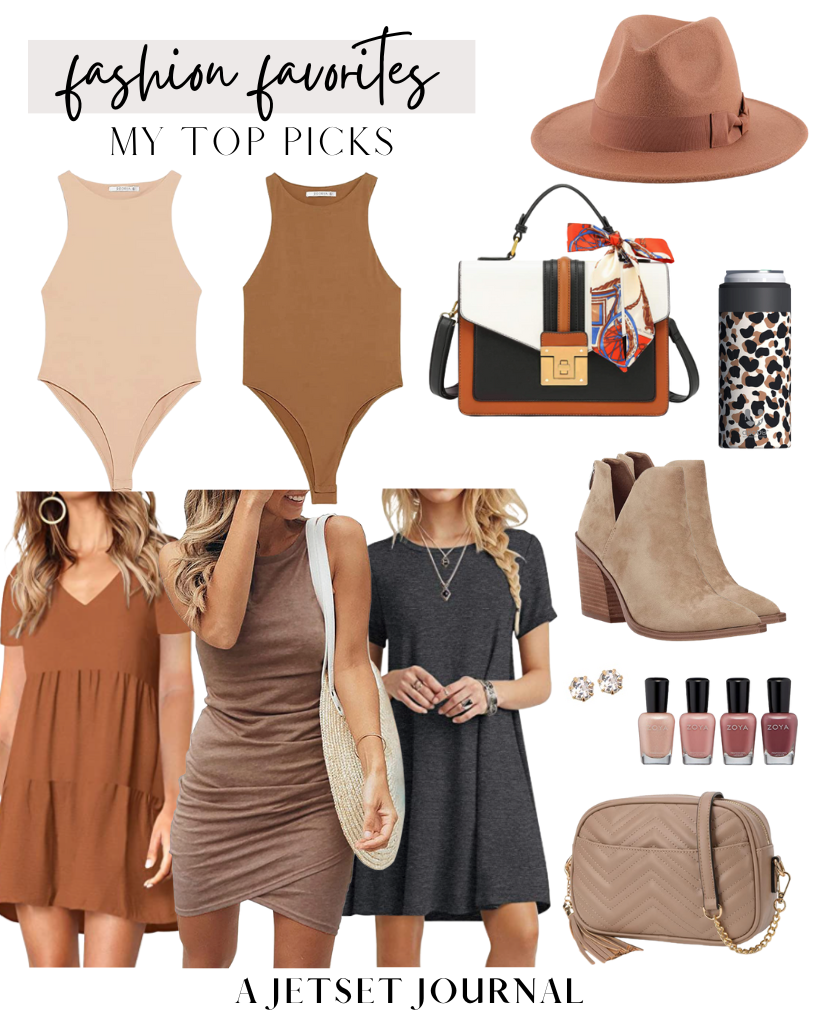 Light Tan High-Neck Bodysuit / Brown High-Neck Bodysuit / Wide Brim Wool Hat / Top Handle Color Block Satchel / Leopard Print Insulated Koozie / Brown Tiered Mini Dress / Brow Wrap Dress / Grey Swing Dress / Tan Suede Booties / Stud Earring Set / Nail Polish Set / Tan Quilted Crossbody Bag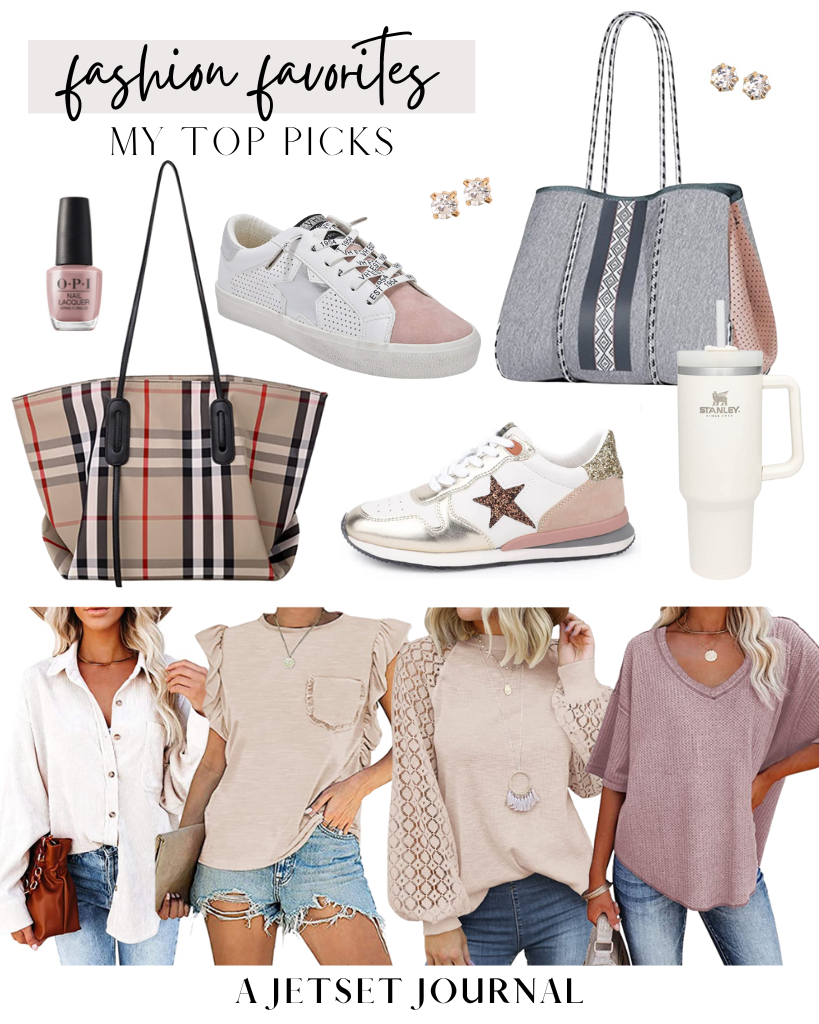 Tan OPI Nail Polish / Plaid Tote Bag / Vintage Style Sneakers / Stud Earrings / Neoprene Tote Bag / Stud Earrings / Pink Glitter Earrings / White Insulated Tumbler / White Corduroy Button Down / Tan Frill Sleeve Top / Crochet Sleeve Top / Oversized Vintage-Inspired Tee
Shop My Latest Amazon Collages
My Amazon Collages have been trending on social media for several months now, so I am rounding up my recent favorites for you to shop them all in one spot! You can shop the full Amazon Collages list here. And in the meantime, get all of the latest Amazon Favorites round-up straight to your inbox.
Shop My Latest Outfit Ideas
If you need more outfit inspo, I has started a new category on my website where you can shop all of my Outfit Inspo specific looks. You can check out that page and shop the outfit ideas here. In the meantime, you can subscribe to me emails belong to get all of the latest looks straight to your inbox.
Check out my Amazon Storefront
As always the thoughts and opinions shared here are strictly my own. Please feel free to reach out with any questions or concerns via the contact page here.